Membership
2019 Membership at B'nai Havurah
Thank you for choosing B'nai Havurah as your Reconstructionist Jewish community and for your membership!
Your financial support is critical to our success and makes it possible for B'nai Havurah to create a welcoming community that strengthens our Jewish identity and allows us to be part of something larger than ourselves.
In 2019, our expenses will total about $545,000. The operational costs of a mid-sized congregation such as ours include payroll as our most significant expense, followed by building and grounds maintenance. Dues cover less than half our costs—about $250,000. We cover the rest with The Other Half (our annual campaign), additional fundraising events, facility rentals, and investments.
As you know, not all of our 240 member families have the same capacity to donate funds in addition to dues. To sustain our congregation, we need an average annual contribution of about $2,270 from each family.
Please complete your membership pledge by January 15. We do not need payment from you at that time, just your commitment! You may complete the pledge form online by clicking here. If you prefer, download, print, and complete the form (click here) and return it to B'nai Havurah. Thank you for remembering The Other Half.
NEW this year! We now accept eCheck payments!
Please contact Becky Epstein, Executive Director, at exec@bnaihavurah.org or 303-388-4441, ext. 15, if you have any questions!
Thank you for your support and timely response.
Sincerely,
Joel Judd Becky Epstein
Chair, Board of Trustees Executive Director
Enc.
Fri, November 22 2019
24 Cheshvan 5780
Growing Where We're Planted
Click here or on the logo below to learn more about our process to grow where we're planted!
Click here for
February 2019 Facility Task Force Member Communication
and
Design Workshop Registration

Need a Ride? Offer a Ride?

It's easy to provide a ride and get a ride to a B'nai Havurah event. Click here to learn how.
It's Easy as Pie to Log into your Account
Need to create a login for your account? Forgot your password or need to reset it? Access your account, pay your membership, use our online directory by clicking here!
Recognitions and Milestones
We thank all of our donors for their generosity. Making a gift of any size to B'nai Havurah is a meaningful way to recognize a yahrzeit, birthday, anniversary, B'nai Mitzvah, and more!
Please log in and click here to view our 2018 donors, donations, and milestones.
Please log in and click here to view our 2017 donors, donations, and milestones.
What's Nu
at B'nai Havurah
Enter your email address above if you would like to receive our weekly e-newsletter, "What's Nu" and news of upcoming events and services.
Sponsor an Oneg Shabbat at B'nai Havurah!
Consider Sponsoring an Oneg Shabbat to Mark a Special Occasion

If you would like to sponsor a kiddush in memory of a loved one or to celebrate a joyous occasion such as an anniversary or birthday please contact the office at 303-388-4441. We accommodate all budgets and are most grateful for your support.
B'nai Library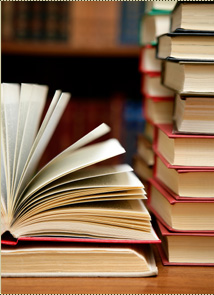 Please visit the Bnai Havurah Library on-line!
The library is open whenever B'nai Havurah is open. We have an excellent collection of books and videos - available for check out! More information.
Fri, November 22 2019 24 Cheshvan 5780