Membership
Membership at B'nai Havurah
Thank you for choosing B'nai Havurah as your Reconstructionist community and for your generosity and loyal support.
The membership cycle at B'nai Havurah runs form January 1 - December 31, though we welcome new members at any time.
We depend on the financial support of each of our members to open our doors every day. Revenue from dues funds approximately half of our budgeted expenses, including our mortgage, payroll, religious school, and programming needs.
In order for us to create a realistic budget we ask for all members to renew their membership by the 15th of January. Members may choose to pay in one sum, semi-annually, quarterly or monthly, and we ask that you make your first payment by January 15.
We are grateful to all of our members for doing their part to ensure that we are able to sustain B'nai Havurah and create a place where we can feel at home, connect to others and our Jewish identity, learn and be inspired.
If you have any questions or concerns about our upcoming 2018 membership cycle and/or your contribution, please call Becky Epstein at 303-388-4441, ext. 15.
2018 Membership Renewal:
Click here to complete your renewal form online.
Click here if you would like to download, print, complete and mail or email your Membership Pledge Form.
Dues Accommodation:
B'nai Havurah does not deny anyone the opportunity to be a member due to financial hardship or other circumstances preventing them from paying full dues.
The due date for the Membership Renewal Form is January 15, 2018. Your Dues Accommodation request will be confidentially reviewed by our Executive Director, Becky Epstein.
If you have any questions about membership at B'nai Havurah please contact Becky Epstein at exec@bnaihavurah.org or 303-388-4441 ext. 15.
Fri, December 14 2018
6 Tevet 5779
Need a Ride? Offer a Ride?

It's easy to provide a ride and get a ride to a B'nai Havurah event. Click here to learn how.
It's Easy as Pie to Log into your Account
Need to create a login for your account? Forgot your password or need to reset it? Access your account, pay your membership, utilize our online directory by clicking here!
Recognitions and Milestones
We thank all of our donors for their generosity! Making a gift of any size to B'nai Havurah is a meaningful way to recognize a yahrzeit, birthday, anniversary, B'nai Mitzvah and more!
Please click here to view our 2018 donors, donations and milestones.
Please click here to view our 2017 donors, donations and milestones.
Please click here to view our 2016 donors, donations and milestones.
What's Nu
at B'nai Havurah
Enter your email address above if you would like to receive our weekly e-newsletter, "What's Nu" and news of upcoming events and services.
Sponsor an Oneg Shabbat at B'nai Havurah!
Consider Sponsoring an Oneg Shabbat to Mark a Special Occasion

If you would like to sponsor a kiddush in memory of a loved one or to celebrate a joyous occasion such as an anniversary or birthday please contact the office at 303-388-4441. We accommodate all budgets and are most grateful for your support.
B'nai Library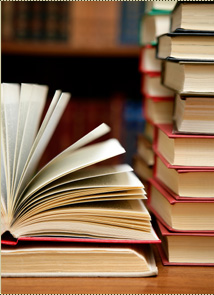 Please visit the Bnai Havurah Library on-line!
The library is open whenever B'nai Havurah is open. We have an excellent collection of books and videos - available for check out! More information.
Fri, December 14 2018 6 Tevet 5779