Lifecycle Events
Lifecycle Events
Rabbi Evette works closely with members to ensure full participation in all life cycle events. Please contact our office to discuss any accommodations you or a loved one may need to make these events meaningful and appropriate for you and your family.
Brit Milah / Baby Naming
Bringing your child into the Jewish community through Brit Milah or a baby naming ceremony is an exciting event for everyone. Rabbi Evette Lutman is available for these and other life cycle ceremonies for free to members. Rabbi Lutman, our musicians and other ritual leaders are also available to the greater Jewish community for an honorarium. Please contact the office for more information.
Weddings
Reconstructionist weddings incorporate many elements of traditional Jewish wedding ceremonies, but updated and reinterpreted to be meaningful and relevant in contemporary life and the open and egalitarian values we cherish. At B'nai Havurah, we encourage couples to make their own traditions, benefiting from the gifts of Jewish heritage to make their wedding as meaningful as possible for them.
Members of B'nai Havurah receive Rabbi Evette's services as an officiant without charge as part of their membership. Rabbi Evette is available to meet with non-member couples to discuss officiating at their wedding; non-members provide an honorarium for her services. As Reconstructionists and in keeping with our values of inclusivity and egalitarianism, B'nai Havurah welcomes interfaith and same-sex couples as members of our community and Rabbi Evette's policy regarding performing wedding ceremonies for such couples depends, as it does for any couple, on her impressions following meetings with them.
For addiitonal information about weddings, contact Rabbi Evette at rabbi@bnaihavurah.org.
Bereavement
The Chesed Committee at B'nai Havurah is one of our most active committees. Together with Rabbi Evette, members of Chesed are poised to alert the B'nai Havurah community to recent passings, provide care and comfort to the grieving family and friends, assist Rabbi Evette and the family with funeral arrangements, and facilitate shiva plans.
Rabbi Evette's wisdom and compassion are perhaps most in evidence, and most appreciated, when our members are grieving the loss of a loved one. She is also a wonderful resource for opportunities available in the greater Denver Jewish community to assist bereaved families.
If you would like support following the recent loss of a loved one, please contact us at office@bnaihavurah.org / 303-388-4441 and we will put you in touch with a member of our Chesed Committee or Rabbi Evette.
Yahrzeit
B'nai Havurah keeps records of members' yahrzeit information and sends notification to members of upcoming yahrzeits. Yahrzeits are marked weekly when we chant Kaddish at Shabbat services and at Yizkor services throughout the year.
B'nai Havurah will also include your loved one in our High Holy Day Yizkor book.
You may update your family's yahrzeit information yourself by going to "My Account" or if you need help, call us at 303-388-4441 or email us at office@bnaihavurah.org.
Thu, August 13 2020
23 Av 5780
Shabbat in Your Hood
Coming (via Zoom) to a Hood Near You!
Friday, August 28, 6:00 pm

CLICK HERE to register and
view a short video from our
July 24th Shabbat in Your Hood
It's Easy as Pie to Log into your Account
Need to create a login for your account? Forgot your password or need to reset it? Access your account, pay your membership, use our online directory by clicking here!
Recognitions and Milestones
We thank all of our donors for their generosity. Making a gift of any size to B'nai Havurah is a meaningful way to recognize a yahrzeit, birthday, anniversary, B'nai Mitzvah, and more!
Stay tuned for listings of our
2020 Donors!
.
What's Nu
at B'nai Havurah
Enter your email address above if you would like to receive our weekly e-newsletter, "What's Nu" and news of upcoming events and services.
Sponsor an Oneg Shabbat at B'nai Havurah!
Consider Sponsoring an Oneg Shabbat to Mark a Special Occasion

If you would like to sponsor a kiddush in memory of a loved one or to celebrate a joyous occasion such as an anniversary or birthday please contact the office at 303-388-4441. We accommodate all budgets and are most grateful for your support.
B'nai Library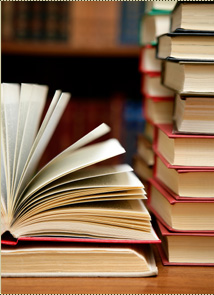 Please visit the Bnai Havurah Library on-line!
The library is open whenever B'nai Havurah is open. We have an excellent collection of books and videos - available for check out! More information.
Thu, August 13 2020 23 Av 5780