On-line Library
Please visit the Bnai Havurah Library on-line! Thanks to David Reilly's collaboration we've been able to expand the library collection and put the entire catalog on the web making it accessible from the library computer and from members' home computers.
The circulation information listed on-line is regularly updated by the Library Committee but is not real time. There is no need to register or log in to the on-line catalog. It is read only for library users.
Book Review
Step into 21st century Los Angeles and Rabbi Beth's reform congregation of mostly young attractive actors, producers, and screen writers. The author of this collection of short stories offered copies for free to the first five small synagogue libraries to request it. We figured we had nothing to lose. As it turns out, we had much to gain. The book is Moving Waters by Racelle Rosett, herself a television writer. Many of these stories were previously published in journals such as New Vilna Review, Santa Monica Review, and Tikkun. She is the winner of the Moment Magazine-Karma Foundation Prize for Jewish short fiction and the Lilith Fiction Prize. For full review by Anna Lazaroff, co-chair of our Library Committee, click here.
Library Hours
Please come into the library (the first door on the left when you enter B'nai Havurah) to check out our books. The library is open whenever B'nai Havurah is open. If there is a class or meeting being held in the library, please check the sign on the door to see whether or not it's ok to enter.
Library Donations
The B'nai Havurah Library welcomes donations of your Jewish periodicals. Please drop off recent issues of magazines in the synagogue office.
The library also welcomes donations of new and used books but please email us at library@bnaihavurah.org before bringing in any donations. We have limited space and need to make sure books fit our collections policy and are not already in the collection.
Monetary donations may be sent to the office at B'nai Havurah at 6445 E Ohio Ave., Denver, CO 80224. Checks should be made out to B'nai Havurah and say "Library Fund" in the memo line. You may also donate online by going to "Donations" on this website's menu bar, choosing "Integrated Learning" from the "Type" drop down box, and typing "Library Fund" in the "Payment Notes" box.
Thu, October 22 2020
4 Cheshvan 5781
It's Easy as Pie to Log into your Account
Need to create a login for your account? Forgot your password or need to reset it? Access your account, pay your membership, use our online directory by clicking here!
Recognitions and Milestones
We thank all of our donors for their generosity. Making a gift of any size to B'nai Havurah is a meaningful way to recognize a yahrzeit, birthday, anniversary, B'nai Mitzvah, and more!
Stay tuned for listings of our
2020 Donors!
.
What's Nu
at B'nai Havurah
Enter your email address above if you would like to receive our weekly e-newsletter, "What's Nu" and news of upcoming events and services.
Sponsor an Oneg Shabbat at B'nai Havurah!
Consider Sponsoring an Oneg Shabbat to Mark a Special Occasion

If you would like to sponsor a kiddush in memory of a loved one or to celebrate a joyous occasion such as an anniversary or birthday please contact the office at 303-388-4441. We accommodate all budgets and are most grateful for your support.
B'nai Library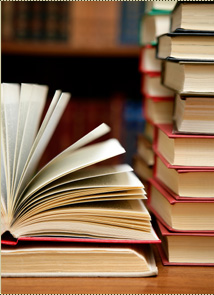 Please visit the Bnai Havurah Library on-line!
The library is open whenever B'nai Havurah is open. We have an excellent collection of books and videos - available for check out! More information.
Thu, October 22 2020 4 Cheshvan 5781