Learning
From the B'nai Havurah vision statement:
We will encourage life-long learning, providing an exciting and meaningful educational experience for all ages. We will be committed to providing complete and engaging Jewish education to our children so that they may grow up having been exposed to the full richness of their Jewish religion and culture.
Our Pre-K-10th Grade Religious School meets on Sundays and Tuesday. Students learn Jewish history, holidays, customs, culture, ritual, values and Hebrew prayer and reading. We also offer two alternative programs for busy families, a Sunday-only Judaic and Hebrew program; and JFlex, a home schooling option with individualized curriculum for families. We use thematic unit study across grades and offer family and community education days four times a year, in addition to monthly Family Shabbat services led by our religious school students.
We offer a variety of adult education programs including classes on Reconstructionism, contemporary and traditional Jewish issues and Hebrew in a Day. Rabbi Evette Lutman offers study sessions on varied topics several times a year. Congregants organize book clubs, film series, weekend institutes and guest speakers.
Additional information about our Religious School
Thu, October 22 2020
4 Cheshvan 5781
It's Easy as Pie to Log into your Account
Need to create a login for your account? Forgot your password or need to reset it? Access your account, pay your membership, use our online directory by clicking here!
Recognitions and Milestones
We thank all of our donors for their generosity. Making a gift of any size to B'nai Havurah is a meaningful way to recognize a yahrzeit, birthday, anniversary, B'nai Mitzvah, and more!
Stay tuned for listings of our
2020 Donors!
.
What's Nu
at B'nai Havurah
Enter your email address above if you would like to receive our weekly e-newsletter, "What's Nu" and news of upcoming events and services.
Sponsor an Oneg Shabbat at B'nai Havurah!
Consider Sponsoring an Oneg Shabbat to Mark a Special Occasion

If you would like to sponsor a kiddush in memory of a loved one or to celebrate a joyous occasion such as an anniversary or birthday please contact the office at 303-388-4441. We accommodate all budgets and are most grateful for your support.
B'nai Library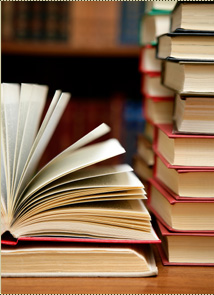 Please visit the Bnai Havurah Library on-line!
The library is open whenever B'nai Havurah is open. We have an excellent collection of books and videos - available for check out! More information.
Thu, October 22 2020 4 Cheshvan 5781