Inclusivity Committee
A word from our Inclusivity Committee
Letter from Rabbi Evette, September 14, 2016
Shalom B'nai Havurah Congregants & Friends
B'nai Havurah prides itself on being an inclusive community. That fact alone makes me proud to be your rabbi.
The Inclusivity Committee and I recognize we must continually seek to improve our efforts in welcoming and including all members, regardless of ability. The short amount of time (5-10 minutes) it will take to complete this survey will really help me and the committee. https://www.surveymonkey.com/r/BCJ39SW. Every voice matters.
The Inclusivity Committee has created a survey to:
Help us learn what resources the congregation might want, or be able to share.
Help us better understand the needs of those individuals who might benefit from extra support, in order to fully participate in congregational life - individuals with physical or developmental disabilities, mental health challenges, learning differences, or those encountering the challenges of aging.

Strong participation in this survey will help demonstrate our community's seriousness about inclusivity. Your comments, insights and suggestions will guide our future work. Please complete this short survey by October 13th. https://www.surveymonkey.com/r/BCJ39SW.
Thank you,
Rabbi Evette
The mission and function of the Inclusivity Committee is to raise awareness, to guide and support the members of B'nai Havurah to become and remain meaningfully inclusive, and to facilitate participation of all members of all abilities and challenges in synagogue life.
For those planning Havurah events over the course of the year, our committee has compiled a selection of programming ideas (both family-friendly and adult-oriented activities) on the subject of inclusion. Please click here for our suggestion of resources (articles and videos) along with short discussion guides.
The Denver community has many resources for families and individuals with disabilities. Click here for the Online Resource Guide from Jewish Family Service. For information about the Jewish Disabilities Advocates and the Denver Community Resources for Youth with Disabilities, click here.
In addition to the above, the Inclusivity Committee has played an active role in bringing programming and structural change to promote inclusion. Some of our accomplishments to date include:
Completed a preliminary evaluation and assessment of current policies and procedures with regard to individuals with differing abilities and challenges.

Met with community members to receive their input to identify unmet needs due to physical, developmental, emotional difficulties or other accessibility challenges that may interfere with a person's ability to participate in what we offer as a community.

Worked with Building Committee to ensure our parking lot provides adequate and correctly placed and designated handicapped parking spots.

Worked with Building Committee to install an electronic door opener to allow for easier access to the building.

Held an Inclusivity logo contest for the religious school students.

Coordinated a training for religious school teachers to present information about special learning needs and other challenges

Modified the religious school application to include a place for parents to note special challenges their children might face.

Coordinated a Hanukat Bayit ceremony in which the religious school students lowered the building's mezuzot to a height accessible for children and those using wheelchairs.

Worked with the Religious School Director to design a movie night for adults and students with a focus on inclusion

Worked with the Religious School Director to provide an activity during Magical Mitzvah Day that involved the participation of individuals with disabilities

Collaborated with Rabbi Evette on an inclusion-focused Shabbat for Jewish Disabilities Awareness month

Coordinated with the Library committee to do a book display to support the Inclusion Shabbat

Advertised and shared the programming for the Denver Jewish Disabilities Awareness Day; the B'nai Havurah book group members read and discussed all three book selections. (last year)

Created seat covers (with the winning logo from the religious school) to mark seating in the sanctuary for those needing extra space or assistance

Had a presence at the High Holiday Services and provided designated seating, hearing aids, magnifying glasses and large text prayer books for members with special needs during the High Holy Day services.
Inclusivity Committee Members: Rabbi Evette, Judy Reaven, Anna Lazaroff, Liz Shane, Robert Kruger, Joyce Krucer, Gabe Case, and Jay Mayer
The Inclusivity Committee meets monthly and welcomes new members. Please contact Judy Reavan at Judy.Reavan@ucdenver.edu if you are interested in participating.
Mon, August 20 2018
9 Elul 5778
Our Religious School
For information about our Religious School, please contact Carol Loveman Morris or call 303-388-4441.
Need a Ride? Offer a Ride?

It's easy to provide a ride and get a ride to a B'nai Havurah event. Click here to learn how.
It's Easy as Pie to Log into your Account
Need to create a login for your account? Forgot your password or need to reset it? Access your account, pay your membership, utilize our online directory by clicking here!
Recognitions and Milestones
We thank all of our donors for their generosity! Making a gift of any size to B'nai Havurah is a meaningful way to recognize a yahrzeit, birthday, anniversary, B'nai Mitzvah and more!
Please click here to view our 2018 donors, donations and milestones.
Please click here to view our 2017 donors, donations and milestones.
Please click here to view our 2016 donors, donations and milestones.
What's Nu
at B'nai Havurah
Enter your email address above if you would like to receive our weekly e-newsletter, "What's Nu" and news of upcoming events and services.
Sponsor an Oneg Shabbat at B'nai Havurah!
Consider Sponsoring an Oneg Shabbat to Mark a Special Occasion

If you would like to sponsor a kiddush in memory of a loved one or to celebrate a joyous occasion such as an anniversary or birthday please contact the office at 303-388-4441. We accommodate all budgets and are most grateful for your support.
B'nai Library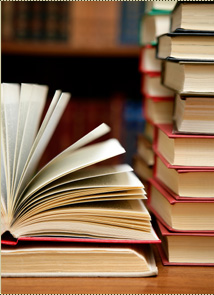 Please visit the Bnai Havurah Library on-line!
The library is open whenever B'nai Havurah is open. We have an excellent collection of books and videos - available for check out! More information.
Mon, August 20 2018 9 Elul 5778