Holocaust Torah
From Libochovice to B'nai Havurah: a journey of triumph
Our Holocaust Torah represents a link between our past and the continuing story of Jewish life unfolding.
Our Torah scroll, originally from Libochovice, a town in the Czech Republic, was rescued after World War II and is on permanent loan from Memorial Scrolls Trust. The Torah is one of 1,564 Czech Memorial Sifre Torah which constituted part of the treasures looted by the Nazis during the 1939-1945 war from the Jewish communities in Bohemia, Morabia and Slovakia, and which had been cared for by the Czechoslovak government for many years.
Our Torah, Torah #1411, arrived at the Westminster Synagogue in London on February 7, 1964, and has been a treasured part of our community since September 3, 1999, due to the generosity of Memorial Scrolls Trust, who entrusted the Torah to us.
Memorial Scrolls Trust, a non-profit organization located in London, exists to:
Remember European Jewish life before the Holocaust as well as its tragic destruction
Challenge those who interact with the scrolls to confront prejudice and hatred
Inspire them to action by committing to their Jewish lives and working to build bridges across communities.
To learn more about Memorial Scrolls Trust, please click here. We are indebted to the Memorial Scrolls Trust for their work in bringing the Torah not only to our community but to thousands of organizations across the globe.
On Monday, January 18, 2016 at B'nai Havurah, Rabbi Moishe Druin from Sofer on Site visited B'nai Havurah to do some work on our priceless Holocaust Torah. Now that the Torah has been stabilized, we are able to bring it out more often for special occasions and learning opportunities. We are grateful to a small but dedicated group of B'nai Havurah members who underwrote the cost for the Torah repairs.
Sat, July 21 2018
9 Av 5778
Our Religious School
For information about our Religious School, please contact Carol Loveman Morris or call 303-388-4441.
Need a Ride? Offer a Ride?

It's easy to provide a ride and get a ride to a B'nai Havurah event. Click here to learn how.
It's Easy as Pie to Log into your Account
Access your account, pay your membership, utilize our online directory by logging in here.
Recognitions and Milestones
We thank all of our donors for their generosity! Making a gift of any size to B'nai Havurah is a meaningful way to recognize a yahrzeit, birthday, anniversary, B'nai Mitzvah and more!
Please click here to view our 2018 donors, donations and milestones.
Please click here to view our 2017 donors, donations and milestones.
Please click here to view our 2016 donors, donations and milestones.
What's Nu
at B'nai Havurah
Enter your email address above if you would like to receive our weekly e-newsletter, "What's Nu" and news of upcoming events and services.
Sponsor an Oneg Shabbat at B'nai Havurah!
Consider Sponsoring an Oneg Shabbat to Mark a Special Occasion

If you would like to sponsor a kiddush in memory of a loved one or to celebrate a joyous occasion such as an anniversary or birthday please contact the office at 303-388-4441. We accommodate all budgets and are most grateful for your support.
B'nai Library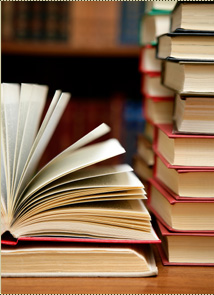 Please visit the Bnai Havurah Library on-line!
The library is open whenever B'nai Havurah is open. We have an excellent collection of books and videos - available for check out! More information.
Sat, July 21 2018 9 Av 5778