High Holy Days Choir Rehearsals 2017/5778
High Holy Days Choir Rehearsals 2017/5778
Anyone in our community who is 13-100 years old, who can sing in tune and would like to add their voice to our High Holy Days services is welcome to join us. Being in choir is a great way to be involved with the holidays and give back to our community.

Then, please create a CMS Page that has the title:
"High Holy Days Choir Rehearsals 2017/5778" and add all of the contecnts of this item, the title, the paragrah above and the pargraph below. I may have a photo to add, but for now I do not have one.
There are no auditions! Our rehearsals will be Wednesday evenings:
Wed. 8/9, 8/23, 8/30, 9/6 and 9/13 from 7:14—9:31pm
[There may be an optional parts rehearsal on 8/16 but no whole choir rehearsal that week.]
· Ability to read Hebrew is not required.
· Ability to read music is preferred.
· Ability to sing in parts is important.
· Willingness to show up at rehearsals, work hard, enjoy singing and have fun IS required.
Please email Susan Spero: susan@speroandco.biz to indicate your desire to join us or to ask any questions you may have.
We look forward to singing with many of you again this year.
Sat, July 21 2018
9 Av 5778
Our Religious School
For information about our Religious School, please contact Carol Loveman Morris or call 303-388-4441.
Need a Ride? Offer a Ride?

It's easy to provide a ride and get a ride to a B'nai Havurah event. Click here to learn how.
It's Easy as Pie to Log into your Account
Access your account, pay your membership, utilize our online directory by logging in here.
Recognitions and Milestones
We thank all of our donors for their generosity! Making a gift of any size to B'nai Havurah is a meaningful way to recognize a yahrzeit, birthday, anniversary, B'nai Mitzvah and more!
Please click here to view our 2018 donors, donations and milestones.
Please click here to view our 2017 donors, donations and milestones.
Please click here to view our 2016 donors, donations and milestones.
What's Nu
at B'nai Havurah
Enter your email address above if you would like to receive our weekly e-newsletter, "What's Nu" and news of upcoming events and services.
Sponsor an Oneg Shabbat at B'nai Havurah!
Consider Sponsoring an Oneg Shabbat to Mark a Special Occasion

If you would like to sponsor a kiddush in memory of a loved one or to celebrate a joyous occasion such as an anniversary or birthday please contact the office at 303-388-4441. We accommodate all budgets and are most grateful for your support.
B'nai Library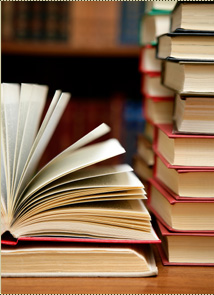 Please visit the Bnai Havurah Library on-line!
The library is open whenever B'nai Havurah is open. We have an excellent collection of books and videos - available for check out! More information.
Sat, July 21 2018 9 Av 5778