Belonging to a Havurah
At B'nai Havurah, membership in a havurah is suggested and welcomed, but not required. Members of the havurah must be current members of B'nai Havurah. Havurah activities can be separate from, or in addition to, community-wide programs and observances offered by B'nai Havurah.
If you are interested in learning how you might participate in a havurah, contact Bob Stephens, at 303-903-8539 / coloradostephens@aol.com or Risa Aqua at 303-883-4270 / risaaqua25@gmail.com.
Havurot
At B'nai Havurah, the havurah is one of the building blocks of our community. The word "havurah" (Hebrew for fellowship group) is singular; the plural is "havurot." A havurah usually consists of between 5 and 15 households who meet on a regular basis for Jewish-oriented activities. They come together to study, commune, celebrate Shabbat, holidays, and lifecycle events and do "Jewish" things in the context of a supportive community which exists beyond the conventional congregation. Each havurah meets on its own schedule for programs established in advance by its members. These events are prepared or led by havurah members or with community resources. Each havurah is an independent group, determining policy which affects its own membership. Additionally, each Havurah may elect to participate in the governance of the larger B'nai Havurah community through our Federation Council.
History
Historically, the founder of Reconstructionist thought, Rabbi Mordecai Kaplan, suggested the havurah concept. In the 1960s, as a reaction to the large size, formality, emotional distance, and passive experience perceived and felt in many congregational settings, the havurah movement arose in the United States. In different communities, havurot exist in different models – freestanding and unaffiliated with a synagogue or community center, or as a sub-group of a Jewish institution. (Vahavi-enu Leshalom: Bring Us Together in Peace, Rabbi Robert Gluck, Federation of Reconstructionist Congregations and Havurot, 1992)
Wed, December 2 2020
16 Kislev 5781
It's Easy as Pie to Log into your Account
Need to create a login for your account? Forgot your password or need to reset it? Access your account, pay your membership, use our online directory by clicking here!
Recognitions and Milestones
We thank all of our donors for their generosity. Making a gift of any size to B'nai Havurah is a meaningful way to recognize a yahrzeit, birthday, anniversary, B'nai Mitzvah, and more!
Stay tuned for listings of our
2020 Donors!
.
What's Nu
at B'nai Havurah
Enter your email address above if you would like to receive our weekly e-newsletter, "What's Nu" and news of upcoming events and services.
Sponsor an Oneg Shabbat at B'nai Havurah!
Consider Sponsoring an Oneg Shabbat to Mark a Special Occasion

If you would like to sponsor a kiddush in memory of a loved one or to celebrate a joyous occasion such as an anniversary or birthday please contact the office at 303-388-4441. We accommodate all budgets and are most grateful for your support.
B'nai Library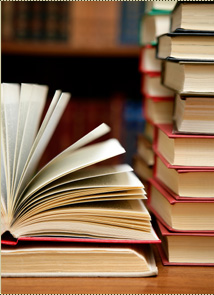 Members and Friends of B'nai are welcome to stop by our library during our open hours. We can accommodate one person at a time in the library, and so suggest you call prior to stopping by.
Our office hours are Tuesday - Thursday from 9:00 am - 4:00 pm and Friday 9:00 am - 2:00 pm. Our pffice phone number is 303-388-4441.
We have an excellent collection of books and videos - available for check out!
Wed, December 2 2020 16 Kislev 5781