Grow Where We Are Planted
Monthly Updates of Facility Task Force Activity
Dear Abby: A B'nai Facility Q & A Column
Column #1, March 2018
Dear Abby,
I was under the impression that there was active discussion with the Jewish Day School to build a B'nai facility on their land? What happened and why have we moved in this new direction instead?
Sincerely,
Wondering
Dear Wondering,
Great Question! The Facility Task Force spent many months (a score or more!) actively exploring the option to build at the Denver Jewish Day School site. After numerous unexpected challenges, lengthy delays in response from Arapahoe County, and the prospect of additional expenses (including the possible requirement to pay for another parking lot), the Board of Trustees voted to pursue the option of remodeling our current space. In addition to our perceived lack of urgency from the Day School, another primary concern was that we were losing momentum for the project and the enthusiasm of our membership. We hope that revamping this building will allow us to better "live our values" social, fiscal and environmental, all while ensuring a sustainable community in the short and long term. We intend to Grow Where We've Been Planted and enable this space to enliven our entire congregation.
In Growth,
Abby
To submit a question to the Facility Task Force for Dear Abby's response, please email DearAbbyFTF@outlook.com
Who is the Facility Task Force?
Task Force Chair, Howard Tishler
| | | |
| --- | --- | --- |
| SUB-GROUP | CHAIR | CO-CHAIR |
| Building | Dan Prendergast | Carla Sciaky |
| Member Outreach and Communications | | Ben Honigman |
| Finance and Development | Howard Tishler (FTF Chair) | |
| Move-in Logistics and Interior Design and more as our plan takes shape | in process | |
Additional members include:
Gail ben Ezra, Sarah Goldblatt, Marilyn Winokur, Gabe Case, Holly Greenfield, Joel Judd, Rob Baumgarten, Emily Roet,
Staff: Rabbi Evette Lutman, Hal Aqua, Carol Morris, Kate Chasansky, and Becky Epstein
We Need You!
We could use more help on our Communications Sub-committee. Please let us know if you have an hour or two to give to your community. Enthusiasm is all it takes to help us engage our community in our TRANSFORMATIVE process of GROWING WHERE WE ARE PLANTED!
Mon, August 20 2018
9 Elul 5778
Our Religious School
For information about our Religious School, please contact Carol Loveman Morris or call 303-388-4441.
Need a Ride? Offer a Ride?

It's easy to provide a ride and get a ride to a B'nai Havurah event. Click here to learn how.
It's Easy as Pie to Log into your Account
Need to create a login for your account? Forgot your password or need to reset it? Access your account, pay your membership, utilize our online directory by clicking here!
Recognitions and Milestones
We thank all of our donors for their generosity! Making a gift of any size to B'nai Havurah is a meaningful way to recognize a yahrzeit, birthday, anniversary, B'nai Mitzvah and more!
Please click here to view our 2018 donors, donations and milestones.
Please click here to view our 2017 donors, donations and milestones.
Please click here to view our 2016 donors, donations and milestones.
What's Nu
at B'nai Havurah
Enter your email address above if you would like to receive our weekly e-newsletter, "What's Nu" and news of upcoming events and services.
Sponsor an Oneg Shabbat at B'nai Havurah!
Consider Sponsoring an Oneg Shabbat to Mark a Special Occasion

If you would like to sponsor a kiddush in memory of a loved one or to celebrate a joyous occasion such as an anniversary or birthday please contact the office at 303-388-4441. We accommodate all budgets and are most grateful for your support.
B'nai Library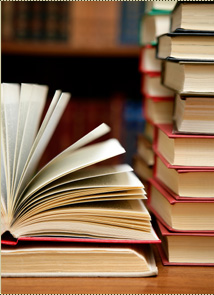 Please visit the Bnai Havurah Library on-line!
The library is open whenever B'nai Havurah is open. We have an excellent collection of books and videos - available for check out! More information.
Mon, August 20 2018 9 Elul 5778