Green Team Potluck Recipes from February 28, 2020
Delicious Vegan Challah Recipe, plus three more easy Vegan Recipes
Joan's Vegan Challah, from Jewishfoodhero.com
8 cups flour
¾ cup canola or vegetable oil
1 cup sugar
2 ½ cups water
1 Tbsp. salt
3 packets yeast
Sweet soy milk
In large bowl, combine sugar, water, yeast and oil. Stir and allow yeast to work and bubble for 10 minutes. Add the salt and 7 cups of flour. Stir well and transfer the mixture onto a clean, lightly floured surface. Knead the dough for 10 minutes, gradually adding from the remaining flour, only as needed, to make the dough smooth and not sticky.
Lightly grease a deep bowl and place the dough in the bowl, turning it gently so all sides are nicely greased. Cover the bowl with a damp towel. Allow to rise for about two hours or until the dough doubles in volume.
Punch down the dough and allow it to rise for a second time, about another hour.
Then transfer the dough onto a lightly floured surface. Divide the dough in half. Divide each half into three long strands and braid together. Place each challah on a lightly greased baking sheet.
Preheat the oven to 350 degrees. Allow the braided challah to rise for another 20-30 minutes before placing in the preheated oven for 20 minutes. Take the challah out of the oven and baste with sweet soy milk, then bake another 10 minutes or until golden brown.
Makes 2 loaves.
COCONUT CURRIED GOLDEN LENTILS
4 cups water
1 ½ cups golden (yellow) lentils, rinsed and drained
1 TBSP coconut oil (or water)
1 shallot or onion, diced
4 cloves garlic, minced
3 TBSP fresh minced ginger
¾ tsp salt
1 heaping TBSP curry powder (more if you like intense flavor)
1 tsp ground turmeric
1 ½ cups light coconut milk
1-2 TBSP coconut sugar or maple syrup
1 TBSP lemon juice (optional)
Bring water to boil in a large pot. Add lentils and bring back to a boil. Reduce heat to a simmer, and cook lentils uncovered for 30-45 minutes, until tender. Drain and set aside. Careful not to undercook or overcook them – they can become mushy.
Meantime, heat a large skillet over medium heat. Once hot, add oil, shallot or onion, garlic, and ginger. Saute for 3-4 minutes, stirring frequently. Then add salt, curry powder, and turmeric and cook a minute or two more.
Lower heat to low, and add lentils, coconut milk and sugar, and stir to combine. Cook over low heat to combine the flavors (5-10 minutes). Add lemon juice if desired right before serving. Serve over rice
KASHA VARNISHKAS
Or pasta with toasted buckwheat groats – a whopping 13 g protein per serving
½ cup olive oil
2 large onions, chopped
4 ounces or ½ lb bow tie pasta (more if you like more noodles)
1 1/2 cups vegetable stock
¾ cup Kasha (toasted buckwheat groats)
Salt and pepper to taste
Place onions in a large skillet with a lid over medium heat. Cover skillet and cook for about ten minutes, until onion is dry and almost sticking to pan. Add oil, raise heat to medium high and cook, stirring occasionally, until onion is nicely browned, at least 10 minutes or so longer.
Meanwhile, bring a large pot of water to boil. Cook noodles till tender but still firm.
At same time, in a separate, medium saucepan, bring 1 ½ cups of vegetable stock to a boil, stir in the kasha and about a tsp of salt. Cover and simmer until kasha is soft and fluffy, about 15 minutes. Let stand, off heat and covered.
Drain noodles and combine with kasha and onions in pot where onions were cooked, adding more oil if want. Season with salt and pepper.
(To bring up a notch, can always add caramelized onions and/or mushrooms)
GREEN BEAN DIP OR SPREAD
(My Mom called this vegetarian chopped liver, but I think you'll be sorely disappointed if you think this can compete with chopped liver. It's just a sort of a yiddishkeit dip)
1 cup walnuts
1 tbsp oil
2 medium onions, diced
2 cups frozen green peas (can use fresh but I think frozen works better)
4 tsp. tomato paste
2 tbsp vegan mayo
salt and pepper
* optional: 2 tbsp nutritional yeast
Warm walnuts till fragrant (watch closely – easy to burn)
Saute onions till very tender but not brown
Steam green peas till very tender.
Combine all ingredients in food processor. Chill at least 4 hours before serving
Can substitute green beans for the peas. Also delicious!
EXTRA CREDIT: LENTIL TACOS
If concerned about protein, these tacos have a whopping 19 g per serving!
1 tsp oil
1 medium onion, chopped
3 garlic cloves, chopped
1 cup dried lentils, rinsed
1 tsp chili powder
1 tsp dried oregano
2 tsp ground cumin
2 ½ cups vegetable broth
1 cup salsa (I use Nanita's Finest Green Chili Sauce – fabulous!)
12 taco shells or tortillas
Optional Toppings: lettuce, tomatoes, corn, vegan cheese, avocado
In a large pot, combine lentils with 2 cups water and cook 30 minutes.
In skillet, heat oil, add onions, garlic, and cook till tender. Add seasonings, cooked lentils, and broth. Bring to a boil. Reduce heat to a simmer, uncovered, until mixture has thickened. Add salsa. Mash lentils lightly. Serve in taco shells
Green Team Potluck Recipes
The Green Team sponsored a vegetarian potluck dinner on January 26, 2019 following a Beatles Kabbalat Shabbat service.
Here are some downloadable/printable recipes collected from the dinner.
Sweet Potato and Kale Couscous
Thu, August 13 2020
23 Av 5780
Shabbat in Your Hood
Coming (via Zoom) to a Hood Near You!
Friday, August 28, 6:00 pm

CLICK HERE to register and
view a short video from our
July 24th Shabbat in Your Hood
It's Easy as Pie to Log into your Account
Need to create a login for your account? Forgot your password or need to reset it? Access your account, pay your membership, use our online directory by clicking here!
Recognitions and Milestones
We thank all of our donors for their generosity. Making a gift of any size to B'nai Havurah is a meaningful way to recognize a yahrzeit, birthday, anniversary, B'nai Mitzvah, and more!
Stay tuned for listings of our
2020 Donors!
.
What's Nu
at B'nai Havurah
Enter your email address above if you would like to receive our weekly e-newsletter, "What's Nu" and news of upcoming events and services.
Sponsor an Oneg Shabbat at B'nai Havurah!
Consider Sponsoring an Oneg Shabbat to Mark a Special Occasion

If you would like to sponsor a kiddush in memory of a loved one or to celebrate a joyous occasion such as an anniversary or birthday please contact the office at 303-388-4441. We accommodate all budgets and are most grateful for your support.
B'nai Library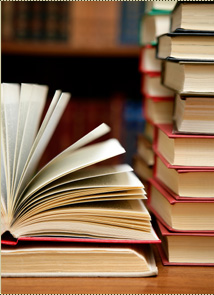 Please visit the Bnai Havurah Library on-line!
The library is open whenever B'nai Havurah is open. We have an excellent collection of books and videos - available for check out! More information.
Thu, August 13 2020 23 Av 5780