Yom Kippur Afternoon of Learning: The Hard Conversation: Medical care at end of life with Jackie Stern Bellowe
Wednesday, October 9, 2019
•
10 Tishrei 5780
2:15 PM - 3:00 PM
Central Christian Church, 3690 Cherry Creek Drive South
Our Yom Kippur Afternoon of Learning provides members and friends the opportunity for growth and renewal on Yom Kippur afternoon, Wednesday, October 9.
The Hardest Conversations: Advocating for Quality of Life
Jackie Stern Bellowe has had the pleasure of being a Family Physician for nearly 35 years and had the pleasure of taking care of individuals and families throughout the lifespan.
Jackie has cared fof babies from first breath, to pregnant women, adolescents as well as adults through end of life. She has loved teaching patients as well as med students and residents, and has found some of the most satisfying work in advocating for patients at the end of life.
Her last chapter of practice involved taking care of home bound individuals, often as their hospice doctor and being at the bedside through the hardest and most gratifying conversations they and their families would be a part of .
Take some time with Jackie to reflect on the language of aging and the language of medicine to learn how to best understand and have a dialogue about end of life so that you can be prepared to advocate in an effective way for yourself and those you love.
There is no cost for the classes for members or friends of B'nai. Those age 12 and older are welcome to participate. Please register below.
Sorry, Registration has ended.
Share Print Save To My Calendar
Sat, June 6 2020
14 Sivan 5780
It's Easy as Pie to Log into your Account
Need to create a login for your account? Forgot your password or need to reset it? Access your account, pay your membership, use our online directory by clicking here!
Recognitions and Milestones
We thank all of our donors for their generosity. Making a gift of any size to B'nai Havurah is a meaningful way to recognize a yahrzeit, birthday, anniversary, B'nai Mitzvah, and more!
Please log in and click here to view our 2018 donors, donations, and milestones.
Please log in and click here to view our 2017 donors, donations, and milestones.
What's Nu
at B'nai Havurah
Enter your email address above if you would like to receive our weekly e-newsletter, "What's Nu" and news of upcoming events and services.
Sponsor an Oneg Shabbat at B'nai Havurah!
Consider Sponsoring an Oneg Shabbat to Mark a Special Occasion

If you would like to sponsor a kiddush in memory of a loved one or to celebrate a joyous occasion such as an anniversary or birthday please contact the office at 303-388-4441. We accommodate all budgets and are most grateful for your support.
B'nai Library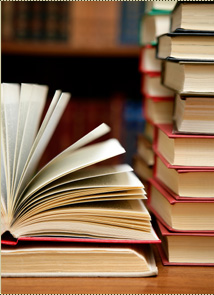 Please visit the Bnai Havurah Library on-line!
The library is open whenever B'nai Havurah is open. We have an excellent collection of books and videos - available for check out! More information.
Sat, June 6 2020 14 Sivan 5780