Yom Kippur Afternoon of Learning: Reconstructionist Judaism: A Niggun. A Blessing. Questions and Speculation with Ed Towbin
Wednesday, October 9, 2019
•
10 Tishrei 5780
3:00 PM - 3:45 PM
Central Christian Church, 3690 Cherry Creek Drive South
Our Yom Kippur Afternoon of Learning provides members and friends the opportunity for growth and renewal on Yom Kippur afternoon, Wednesday, October 9.
Reconstructionism Judaism: A Niggun. A Blessing. Questions and Speculation with Ed Towbin
We will discuss issues that may relate to Ed's talk on Rosh Hashanah and expand on the idea that all scripture and gods are the inventions of human beings, and therefore require a reconstructed view of miracles, commandments, etc especially when held out as ethical and moral guidelines. After a quick mention of basic Recon ideas we will touch on the difficulties and rewards that come from rejecting the Chosen People concept.
Facilitator: Ed Towbin has been a member of B'nai Havurah and a Reconstructionist for 52 years. He joined the Reconstructionist movement because of what he learned about Mordecai Kaplan's writing. Ed's passion is to put his writings into practice. His special interest has been in reconstructing g-d language to represent divinity as process and put more fully into practice the concept of rejecting Chosenness.
There is no cost for the classes for members or friends of B'nai. Those age 12 and older are welcome to participate. Please register below.
Sorry, Registration has ended.
Share Print Save To My Calendar
Sat, June 6 2020
14 Sivan 5780
It's Easy as Pie to Log into your Account
Need to create a login for your account? Forgot your password or need to reset it? Access your account, pay your membership, use our online directory by clicking here!
Recognitions and Milestones
We thank all of our donors for their generosity. Making a gift of any size to B'nai Havurah is a meaningful way to recognize a yahrzeit, birthday, anniversary, B'nai Mitzvah, and more!
Please log in and click here to view our 2018 donors, donations, and milestones.
Please log in and click here to view our 2017 donors, donations, and milestones.
What's Nu
at B'nai Havurah
Enter your email address above if you would like to receive our weekly e-newsletter, "What's Nu" and news of upcoming events and services.
Sponsor an Oneg Shabbat at B'nai Havurah!
Consider Sponsoring an Oneg Shabbat to Mark a Special Occasion

If you would like to sponsor a kiddush in memory of a loved one or to celebrate a joyous occasion such as an anniversary or birthday please contact the office at 303-388-4441. We accommodate all budgets and are most grateful for your support.
B'nai Library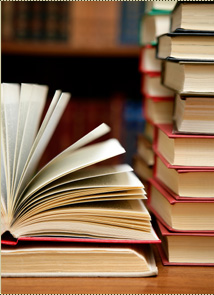 Please visit the Bnai Havurah Library on-line!
The library is open whenever B'nai Havurah is open. We have an excellent collection of books and videos - available for check out! More information.
Sat, June 6 2020 14 Sivan 5780