Yes, There is Something You can Say to Help Prevent Suicide: A Two-Hour Suicide Prevention Training
Thursday, November 21, 2019
•
23 Cheshvan 5780
7:00 PM - 9:00 PM
Temple Emanuel, 51 Grape St., Denver (use Forest Street entrance)
Have you ever worried that a friend or loved one might be suicidal, but didn't know what to say?
We can all save lives. Like CPR, there are three steps anyone can learn to help prevent suicide through QPR: Question. Persuade. Refer. QPR is practical and proven suicide prevention training that teaches the life-saving skills of: Questioning a person about suicide, Persuading the person to get help, and Referring the person to the appropriate resource.
Havurah B'kavod Jose Diaz will co-host a two hour session with a certified trainer at Temple Emanuel on Thursday, Nov. 21 from 7:00PM – 9:00. This session will provide hands-on, professional training on how to recognize the warning signs, clues, and suicidal communications of someone in trouble; learn what to do and say; and, then practice these skills. This training is a project of Colorado Faith Communities United to End Gun Violence, designed to address the reality that 74% of Colorado's firearm fatalities are suicides.
REGISTRATION:
There is no cost, but registration is required. Please RSVP to Howard Tishler at htishler@optonline.net.
Attendance limited to 30, participants should use the Forest St. entrance
Training provided by Carolyn Swenson, MSPH, MSN, RN
With master's degrees in nursing and public health, Carolyn has worked in many areas of healthcare in the U.S. and internationally. She currently teaches health professionals about substance abuse prevention and motivational interviewing and does volunteer work on suicide prevention, tobacco cessation and unaccompanied migrant children.
Co-Sponsored by B'nai Havurah and Temple Emanuel.
Share Print Save To My Calendar
Fri, November 22 2019
24 Cheshvan 5780
Growing Where We're Planted
Click here or on the logo below to learn more about our process to grow where we're planted!
Click here for
February 2019 Facility Task Force Member Communication
and
Design Workshop Registration

Need a Ride? Offer a Ride?

It's easy to provide a ride and get a ride to a B'nai Havurah event. Click here to learn how.
It's Easy as Pie to Log into your Account
Need to create a login for your account? Forgot your password or need to reset it? Access your account, pay your membership, use our online directory by clicking here!
Recognitions and Milestones
We thank all of our donors for their generosity. Making a gift of any size to B'nai Havurah is a meaningful way to recognize a yahrzeit, birthday, anniversary, B'nai Mitzvah, and more!
Please log in and click here to view our 2018 donors, donations, and milestones.
Please log in and click here to view our 2017 donors, donations, and milestones.
What's Nu
at B'nai Havurah
Enter your email address above if you would like to receive our weekly e-newsletter, "What's Nu" and news of upcoming events and services.
Sponsor an Oneg Shabbat at B'nai Havurah!
Consider Sponsoring an Oneg Shabbat to Mark a Special Occasion

If you would like to sponsor a kiddush in memory of a loved one or to celebrate a joyous occasion such as an anniversary or birthday please contact the office at 303-388-4441. We accommodate all budgets and are most grateful for your support.
B'nai Library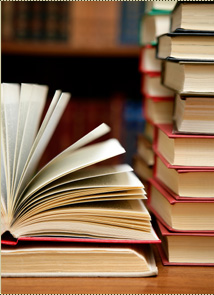 Please visit the Bnai Havurah Library on-line!
The library is open whenever B'nai Havurah is open. We have an excellent collection of books and videos - available for check out! More information.
Fri, November 22 2019 24 Cheshvan 5780