The Secretary at Curious Theatre Company
Sunday, February 16, 2020
•
21 Sh'vat 5780
2:00 PM - 4:00 PM
Curious Theatre, 1080 Acoma St, Denver, CO 80204
Scroll down to register.
Do Guns Kill People or Do People Kill People?

Explore the answer at Curious Theatre
and discuss over dinner at the nearby by Cap City Tavern
with members of Havurah B'kavod Jose Diaz
The Secretary
Sunday, February 16 , 2:00 pm
Curious Theatre Company, 1080 Acoma St.
An explosive black comedy now playing at Curious Theater, The Secretary takes aim at the trope "guns don't kill people, people kill people" with an all-female cast. Join members of Havurah B'kavod Jose Diaz for a 2:00 pm matinee performance on Sunday, February 16, followed by discussion over an early dinner at nearby Cap City Tavern.
Purchasing Your Ticket: B'nai Havurah got a fantastic group ticket rate of $15. (tickets are $38 and $44 normally) below or by calling Eddie at the office, 303-388-4441. Deadline to purchase your ticket is January 30. We request that you pay for your ticket at the time of registration.
Dinner at Cap City Tavern following play: Join members of Havurah B'avod Jose Diaz and others for dinner and discussion. We have a room reserved for about 35 people and the restaurant will do separate checks. Menu: http://capcitytavern.com/menu/.

Please make your reservation for dinner when you reserve and purchase your theater tickets. Deadline to make reservations is January 30.
The Cap City Tavern is located at 1247 Bannock St.
Share Print Save To My Calendar
Sat, January 25 2020
28 Tevet 5780
It's Easy as Pie to Log into your Account
Need to create a login for your account? Forgot your password or need to reset it? Access your account, pay your membership, use our online directory by clicking here!
Recognitions and Milestones
We thank all of our donors for their generosity. Making a gift of any size to B'nai Havurah is a meaningful way to recognize a yahrzeit, birthday, anniversary, B'nai Mitzvah, and more!
Please log in and click here to view our 2018 donors, donations, and milestones.
Please log in and click here to view our 2017 donors, donations, and milestones.
What's Nu
at B'nai Havurah
Enter your email address above if you would like to receive our weekly e-newsletter, "What's Nu" and news of upcoming events and services.
Sponsor an Oneg Shabbat at B'nai Havurah!
Consider Sponsoring an Oneg Shabbat to Mark a Special Occasion

If you would like to sponsor a kiddush in memory of a loved one or to celebrate a joyous occasion such as an anniversary or birthday please contact the office at 303-388-4441. We accommodate all budgets and are most grateful for your support.
B'nai Library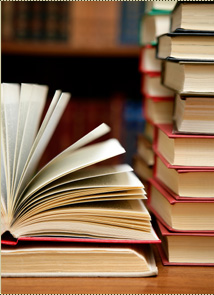 Please visit the Bnai Havurah Library on-line!
The library is open whenever B'nai Havurah is open. We have an excellent collection of books and videos - available for check out! More information.
Sat, January 25 2020 28 Tevet 5780