The Rest of the Tanakh, with Pat Madsen - drop in each Thursday
Past Sessions
Thursday, June 4, 2020

•

12 Sivan 5780

-

4:00 PM - 5:30 PM

-

Weekly Conference Call
Thursday, May 28, 2020

•

5 Sivan 5780

-

4:00 PM - 5:30 PM

-

Weekly Conference Call
Wednesday, May 20, 2020

•

26 Iyar 5780

-

4:00 PM - 5:30 PM

-

Weekly Conference Call
Thursday, May 14, 2020

•

20 Iyar 5780

-

4:00 PM - 5:30 PM

-

Weekly Conference Call
Every year, we go through the first five books of Hebrew Bible and read a couple of scrolls (Esther, Ruth) but we don't explore the rest of the Tanakh. The walls of Jericho tumble down, Samson gets his hair cut, Bathsheba takes her famous bath, Jezebel goes to the dogs, Elisha sees a chariot so mystical a major mystical movement is based on it – and we're not there. Western culture is suffused with visual art, music, novels, movies depicting what's in the rest of Tanakh, yet many of us don't know our own stuff. So we propose:
Once every week,
We'll read three or four chapters out loud,
Look at notes, if desired (Jewish Study Bible is useful)
Ask questions
Discuss
Share opinions, reactions, archeology, art work, music.
No homework, no prep, miss when you need to, drop in when you want to.
All attitudes toward the text welcome, from deeply reverent to what-the-f** is this?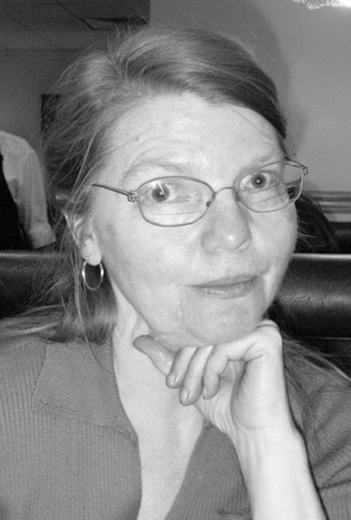 Join us on conference call:
Dial-in number: 319-527-2841
When prompted, access code: 441926
Facilitator: Pat Madsen, a B'nai Havurah member for the better part of 30 years, has written liturgy, studied for a master's in Judaic Studies, sat as a judge, practiced law, acted in local theaters, read more than is necessary and taught at the Denver Institute for Jewish Studies.
Share Print Save To My Calendar
Thu, January 28 2021
15 Sh'vat 5781
Upcoming Events
Upcoming Events
All Events
Thursday

,

Jan

January

28

,

2021

Coffee Talk w/ Rabbi Evette


Thursday, Jan 28th

10:30a

to

11:15a




Thursday

,

Jan

January

28

,

2021

The Rest of the Tanakh with Pat Madsen


Thursday, Jan 28th

4:00p

to

5:30p




Thursday

,

Jan

January

28

,

2021

REDISCOVERING WOMEN YIDDISH WRITERS THROUGH TRANSLITERATION: A Conversation with Ellen Cassedy and Dr. Madeleine Cohen


Thursday, Jan 28th

5:30p

to

7:00p




Saturday

,

Jan

January

30

,

2021

Informal Torah Study


Shabbat, Jan 30th

9:00a

to

10:00a




Sunday

,

Jan

January

31

,

2021

Hebrew Boot Camp: Learn the basics of Hebrew reading in two half days!


Sunday, Jan 31st

10:00a

to

2:00p




Wednesday

,

Feb

February

3

,

2021

Lunch & Learn: Yiddish Short Stories with Debbie Goodman


Wednesday, Feb 3rd

12:00p

to

1:00p



Thu, January 28 2021 15 Sh'vat 5781