The #MeToo Movement: One Year Later
Thursday, August 23, 2018
•
12 Elul 5778
12:00 PM - 1:30 PM
B'nai Havurah
Chachamim (The Wise Guys) invite you to join us for lunch and to hear State Representative Dafna Michaelson Jenet talk about the long-standing culture of harassment in the State Legislature.
Since October 2017 about two dozen male state lawmakers have resigned, said they will resign, or been forced from their leadership roles after being accused of harassment or assault. Representative Michaelson will recount her role in exposing this toxic culture in the
State Legislature with relation to the #MeToo movement and its implications.
B'nai Havurah member, Judge Pat Madsen, will introduce Ms. Michaelson and facilitate the discussion following her remarks. Pat will broaden the conversation to include other aspects of the #MeToo movement.
Light snacks and beverages will be provided. In addition, participants may bring their own lunch or purchase a boxed lunch with a choice of sandwich or salad for $10.50.
Please call Sonia Kaufman at 303-388-4441 if you have any questions or would like to request help with transportation.
Please register below to let us know you will be joining us and to indicate your lunch preference. There is also an opportunity for you to let us know if you require transportation in the form below.
Representative Dafna Michaelson Jenet's career spans over 20 years in leadership roles across the non-profit sector. In 2009, inspired to take her community problem-solving skills to the next level, she embarked on a journey traveling to all 50 states to find stories of ordinary people doing extraordinary things in their communities. The work Dafna has done has earned awards such as listings in Conversation Magazine's "25 Women Changing the World" in 2014 and 2016, as well as 2010 Person of the Year. She was also a finalist for 9 News Leader of the Year and Rocky Mountain PBS Be More Award and received recognition from CNN.com in their Intriguing Person column.
Register
This form is not active.
Share Print Save To Your Calendar
Growing Where We're Planted
Click here or on the logo below to learn more about our process to grow where we're planted!
Click here for
February 2019 Facility Task Force Member Communication
and
Design Workshop Registration

Need a Ride? Offer a Ride?

It's easy to provide a ride and get a ride to a B'nai Havurah event. Click here to learn how.
It's Easy as Pie to Log into your Account
Need to create a login for your account? Forgot your password or need to reset it? Access your account, pay your membership, use our online directory by clicking here!
Recognitions and Milestones
We thank all of our donors for their generosity. Making a gift of any size to B'nai Havurah is a meaningful way to recognize a yahrzeit, birthday, anniversary, B'nai Mitzvah, and more!
Please log in and click here to view our 2018 donors, donations, and milestones.
Please log in and click here to view our 2017 donors, donations, and milestones.
What's Nu
at B'nai Havurah
Enter your email address above if you would like to receive our weekly e-newsletter, "What's Nu" and news of upcoming events and services.
Sponsor an Oneg Shabbat at B'nai Havurah!
Consider Sponsoring an Oneg Shabbat to Mark a Special Occasion

If you would like to sponsor a kiddush in memory of a loved one or to celebrate a joyous occasion such as an anniversary or birthday please contact the office at 303-388-4441. We accommodate all budgets and are most grateful for your support.
B'nai Library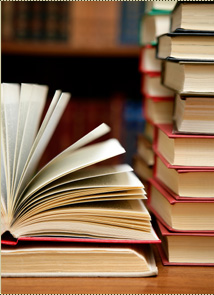 Please visit the Bnai Havurah Library on-line!
The library is open whenever B'nai Havurah is open. We have an excellent collection of books and videos - available for check out! More information.
Sun, 21 July 2019