OFFERED THROUGH ZOOM - Shabbat and Bar Mitzvah of Jonas Scudamore, son of Jennifer Reich and David Scudamore
Saturday, March 21, 2020
•
25 Adar 5780
9:30 AM - 11:00 AM
B'nai Havurah
How to connect:
Join us on Zoom:
https://zoom.us/j/9609642259
Meeting ID: 960 964 2259

Call in only:
669-900-9128 US (San Jose)
346-248-7799 US (Houston)
Meeting ID: 960 964 2259
Jennifer Reich and David Scudamore warmly invite all members of B'nai Havurah to join them for Jonas' Bar Mitzvah.
Jonas' Mitzvah Project:
The U.S.'s response to immigration is a huge problem right now. People are being separated from their families, are detained in harsh conditions, and are being deported where they will have to face whatever problems they were trying to leave by coming here.
Casa de Paz provides visits and emotional support, shelter and meals, access to phones, computers, and transportation to people who are released from ICE detention. Since starting in 2012, they have hosted over 2,800 immigrants from 73 countries and the need keeps growing. They also train volunteers to visit people being held in Aurora who may not have anyone to visit them for months or even years.
Message from Jonas:
I love how dedicated their staff and volunteers are to picking up people when they are released and spending hours of time with them making warm meals, providing clothes, and helping them. To support their work, my bar mitzvah project has several parts.
1. Get trained to visit someone in detention who needs human contact, or to support someone when they are released (often without notice and only with what they were wearing when they were picked up). Come to the volunteer training on Saturday, Feb 1 at Montview Presbyterian Church (1980 Dahlia St, Denver, 80220) from 12:45 - 3 pm. RSVP here for training. Trainings are the first Saturday of every month.
2. You can buy something from their gift registry or volunteer to bring a meal by
clicking here.
3. I will be accepting donations for Casa de Paz at my bar mitzvah on March 21 and would love to see more people get involved.
You can learn more at www.casadepazcolorado.org
Share Print Save To My Calendar
Sun, March 29 2020
4 Nisan 5780
It's Easy as Pie to Log into your Account
Need to create a login for your account? Forgot your password or need to reset it? Access your account, pay your membership, use our online directory by clicking here!
Recognitions and Milestones
We thank all of our donors for their generosity. Making a gift of any size to B'nai Havurah is a meaningful way to recognize a yahrzeit, birthday, anniversary, B'nai Mitzvah, and more!
Please log in and click here to view our 2018 donors, donations, and milestones.
Please log in and click here to view our 2017 donors, donations, and milestones.
What's Nu
at B'nai Havurah
Enter your email address above if you would like to receive our weekly e-newsletter, "What's Nu" and news of upcoming events and services.
Sponsor an Oneg Shabbat at B'nai Havurah!
Consider Sponsoring an Oneg Shabbat to Mark a Special Occasion

If you would like to sponsor a kiddush in memory of a loved one or to celebrate a joyous occasion such as an anniversary or birthday please contact the office at 303-388-4441. We accommodate all budgets and are most grateful for your support.
B'nai Library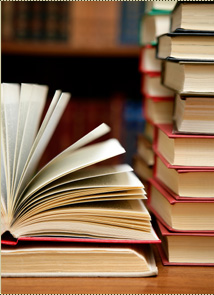 Please visit the Bnai Havurah Library on-line!
The library is open whenever B'nai Havurah is open. We have an excellent collection of books and videos - available for check out! More information.
Sun, March 29 2020 4 Nisan 5780