Recon Lab with Hal Aqua, Risa Aqua, Rabbi Evette, Debbie Goodman, Pat Madsen, and Ed Towbin
Saturday, May 23, 2020
•
29 Iyar 5780
10:00 AM - 11:30 AM
Zoom: https://us02web.zoom.us/j/82167814363
Ethics vs. Morals: a discussion-based Shabbat morning experience

Recon Lab continues to evolve and push the boundaries of Shabbat observance. This month: following the framework of the Amidah, we will explore and discuss
some issues surrounding how we make choices and decisions. What is
the balance between Ethics—guidelines that derive from the
"outside"—and Morals—our own individual values? What do we gain
from our communal participation that inspires us to
think and act in ways that reflect our sense of values?

We will include opportunities to recite Mi Shebeirach for Healing and the Mourners' Kaddish.

Share Print Save To My Calendar
Sat, June 6 2020
14 Sivan 5780
It's Easy as Pie to Log into your Account
Need to create a login for your account? Forgot your password or need to reset it? Access your account, pay your membership, use our online directory by clicking here!
Recognitions and Milestones
We thank all of our donors for their generosity. Making a gift of any size to B'nai Havurah is a meaningful way to recognize a yahrzeit, birthday, anniversary, B'nai Mitzvah, and more!
Please log in and click here to view our 2018 donors, donations, and milestones.
Please log in and click here to view our 2017 donors, donations, and milestones.
What's Nu
at B'nai Havurah
Enter your email address above if you would like to receive our weekly e-newsletter, "What's Nu" and news of upcoming events and services.
Sponsor an Oneg Shabbat at B'nai Havurah!
Consider Sponsoring an Oneg Shabbat to Mark a Special Occasion

If you would like to sponsor a kiddush in memory of a loved one or to celebrate a joyous occasion such as an anniversary or birthday please contact the office at 303-388-4441. We accommodate all budgets and are most grateful for your support.
B'nai Library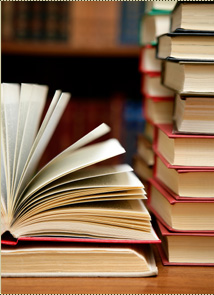 Please visit the Bnai Havurah Library on-line!
The library is open whenever B'nai Havurah is open. We have an excellent collection of books and videos - available for check out! More information.
Sat, June 6 2020 14 Sivan 5780