Marade - Martin Luther King Parade
Monday, January 15, 2018 • 28 Tevet 5778
9:00 AM - 12:00 PM
Marade - City Park to Civic Center Park
Want to march with B'nai at the Marade?
We need marchers, sign holders, and one or two volunteers to serve as course marshalls* for our group!
*Required course marshall training is on Sat. Jan. 13, no time confirmed, though lunch will be provided. Please let us know if you are able to attend by calling the office or emailing
exec@bnaihavurah.org .

Where and when:
9:00 am: Meet Rabbi Evette, members and friends at the B'nai Havurah parking lot
10:00 am: We will meet just South of MLK Statue, at a bench. Look for MLK birthday balloons! (if you are driving, you may park in the East High parking lot or as close to 17th and Josephine as possible.)
10:45 am: Marade Step-off
We will march along Colfax with our banner and other signs and end at Civic Center Park, a 3.1 mile walk.
Please register below.
As Rabbi Abraham Joshua Heschel once said, "The hour calls for moral grandeur and spiritual audacity". Please join Rabbi Evette and B'nai in "praying with our feet".
Sorry, Registration has ended.
Share Print Save To My Calendar
Sat, July 21 2018
9 Av 5778
Our Religious School
For information about our Religious School, please contact Carol Loveman Morris or call 303-388-4441.
Need a Ride? Offer a Ride?

It's easy to provide a ride and get a ride to a B'nai Havurah event. Click here to learn how.
It's Easy as Pie to Log into your Account
Access your account, pay your membership, utilize our online directory by logging in here.
Recognitions and Milestones
We thank all of our donors for their generosity! Making a gift of any size to B'nai Havurah is a meaningful way to recognize a yahrzeit, birthday, anniversary, B'nai Mitzvah and more!
Please click here to view our 2018 donors, donations and milestones.
Please click here to view our 2017 donors, donations and milestones.
Please click here to view our 2016 donors, donations and milestones.
What's Nu
at B'nai Havurah
Enter your email address above if you would like to receive our weekly e-newsletter, "What's Nu" and news of upcoming events and services.
Sponsor an Oneg Shabbat at B'nai Havurah!
Consider Sponsoring an Oneg Shabbat to Mark a Special Occasion

If you would like to sponsor a kiddush in memory of a loved one or to celebrate a joyous occasion such as an anniversary or birthday please contact the office at 303-388-4441. We accommodate all budgets and are most grateful for your support.
B'nai Library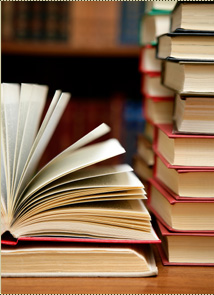 Please visit the Bnai Havurah Library on-line!
The library is open whenever B'nai Havurah is open. We have an excellent collection of books and videos - available for check out! More information.
Sat, July 21 2018 9 Av 5778