B'nai Havurah Magical Mitzvah Tour
Sunday, November 11, 2018
•
3 Kislev 5779
9:15 AM - 11:45 AM
B'nai Havurah
Please join us for a morning of doing sacred acts we call mitzvot. The Magical Mitzvah Tour is open to all of our B'nai Havurah community along with our religious school families. The morning begins with a hearty pancake breakfast fundraiser sponsored by our B'nai Havurah teens.
Mitzvah Projects include:
Feeding the Hungry - Making Thanksgiving Meal Boxes for the Gathering Place

Caring for the Elderly-Visiting and making crafts with residents at Berkley Manor Care Center

Comfort Mourners - Making a Healing Fabric Chain for the Tree of Life Synagogue and Pittsburgh Jewish Community

Taking care of the Earth-Families with children in 1st grade and under will go to the Botanic Gardens to do a mitzvah project at the gardens.
Schedule for the Magical Mitzvah Tour Day
9:15-9:45 am Pancake Breakfast Fundraiser
9:46-10:00 am Singing and Send Off to do Mitzvot
10:00-11:30 am Magical Mitzvah Tour Rotations
11:30 am-12:00 pm Celebration and Snacks
Register below for the Pancake Breakfast Fundraiser, bring items needed for Thanksgiving Meal Boxes and/or donate money instead of purchasing items needed below for meal boxes.
Share Print Save To Your Calendar
2019 Membership
Thank you for your support in making B'nai the most diverse, open and welcoming synagogue in Denver! Click here to renew your membership for 2019!
If you are curious about B'nai Havurah and want to learn more, please contact exec@bnaihavurah.org or call our office at 303-388-4441. We'd love to talk to you!
Growing Where We're Planted
Click here or on the logo below to learn more about our process to grow where we're planted!
Click here for
February 2019 Facility Task Force Member Communication
and
Design Workshop Registration

Need a Ride? Offer a Ride?

It's easy to provide a ride and get a ride to a B'nai Havurah event. Click here to learn how.
It's Easy as Pie to Log into your Account
Need to create a login for your account? Forgot your password or need to reset it? Access your account, pay your membership, use our online directory by clicking here!
Recognitions and Milestones
We thank all of our donors for their generosity! Making a gift of any size to B'nai Havurah is a meaningful way to recognize a yahrzeit, birthday, anniversary, B'nai Mitzvah and more!
Please click here to view our 2018 donors, donations and milestones.
Please click here to view our 2017 donors, donations and milestones.
Please click here to view our 2016 donors, donations and milestones.
What's Nu
at B'nai Havurah
Enter your email address above if you would like to receive our weekly e-newsletter, "What's Nu" and news of upcoming events and services.
Sponsor an Oneg Shabbat at B'nai Havurah!
Consider Sponsoring an Oneg Shabbat to Mark a Special Occasion

If you would like to sponsor a kiddush in memory of a loved one or to celebrate a joyous occasion such as an anniversary or birthday please contact the office at 303-388-4441. We accommodate all budgets and are most grateful for your support.
B'nai Library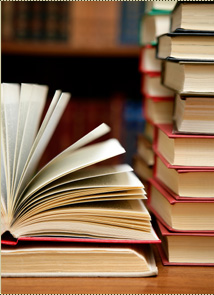 Please visit the Bnai Havurah Library on-line!
The library is open whenever B'nai Havurah is open. We have an excellent collection of books and videos - available for check out! More information.
Sun, 21 April 2019