Leah Shoshanah: Brave Woman Tour 2018
Saturday, November 10, 2018
•
2 Kislev 5779
7:30 PM - 10:00 PM
B'nai Havurah, 6445 E. Ohio Ave., Denver, CO 80224
Leah Shoshanah is a Chicago-based singer, songwriter & guitarist whose soulful, original music deftly navigates the jazz, rock and folk genres. A concert with Leah is a journey through stories and songs that turn any venue into a living room and any audience into an instant family. Her music has been featured on WFMT's "The Midnight Special" and on historic Chicago stages, like PianoForte Chicago, The Green Mill and The Old Town School of Folk Music. Leah and her music have toured both coasts and garnered fans with every visit.
Leah has released two albums, "A Child Like This" (2017), featuring an ensemble of nine musicians and "Stillness", an intimate collection of solo voice-guitar Jazz and Brazilian guitar arrangements. In addition to writing and performing her original music, Leah is a Cantorial Soloist for Tzedek Chicago and she facilitates musical residencies in the Chicago Public Schools. For more information and to hear Leah's music, visit www.leahshoshanah.com.
Tickets: $15 advance, $20 at the door
Hosted by B'nai Havurah
For questions, contact: Hal Aqua, halaqua13@gmail.com, 720-668-0448
Register below.
Share Print Save To Your Calendar
Growing Where We're Planted
Click here or on the logo below to learn more about our process to grow where we're planted!
Click here for
February 2019 Facility Task Force Member Communication
and
Design Workshop Registration

Need a Ride? Offer a Ride?

It's easy to provide a ride and get a ride to a B'nai Havurah event. Click here to learn how.
It's Easy as Pie to Log into your Account
Need to create a login for your account? Forgot your password or need to reset it? Access your account, pay your membership, use our online directory by clicking here!
Recognitions and Milestones
We thank all of our donors for their generosity! Making a gift of any size to B'nai Havurah is a meaningful way to recognize a yahrzeit, birthday, anniversary, B'nai Mitzvah and more!
Please click here to view our 2018 donors, donations and milestones.
Please click here to view our 2017 donors, donations and milestones.
Please click here to view our 2016 donors, donations and milestones.
What's Nu
at B'nai Havurah
Enter your email address above if you would like to receive our weekly e-newsletter, "What's Nu" and news of upcoming events and services.
Sponsor an Oneg Shabbat at B'nai Havurah!
Consider Sponsoring an Oneg Shabbat to Mark a Special Occasion

If you would like to sponsor a kiddush in memory of a loved one or to celebrate a joyous occasion such as an anniversary or birthday please contact the office at 303-388-4441. We accommodate all budgets and are most grateful for your support.
B'nai Library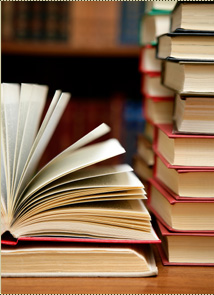 Please visit the Bnai Havurah Library on-line!
The library is open whenever B'nai Havurah is open. We have an excellent collection of books and videos - available for check out! More information.
Tue, 21 May 2019