Kabbalat Shabbat Experience: Reggae Shabbat with Potluck Dinner
Friday, April 24, 2020
•
30 Nisan 5780
6:30 PM - 8:30 PM
B'nai Havurah
Welcome Shabbat with Rabbi Evette and B'nai Havurah's Kabbalat Shabbat Experience, a music-filled, all-ages celebration on (usually) the fourth Friday night of each month.
At 6:30 pm, Hal Aqua and fellow musicians lead a musical journey through the themes of the Friday night service, followed at 7:30 by candle lighting, Kiddush, and Motzi led by Rabbi Evette. We end the evening with an optional potluck that builds camaraderie and community.
Friday, April 24: Reggae Shabbat
6:30 pm - 8:30 pm
The themes of reggae music- freedom, liberation, and redemption- resonate with our history and traditions. "Lively up yourself" with the songs of Bob Marley and other reggae artists.
REGISTER BELOW FOR OUR POTLUCK DINNER and to VOLUNTEER TO HELP WITH THE POTLUCK.

Registration is not required for those intending to join us solely for the Shabbat service. Please call the office at 303-388-4441 if you have any questions or would like assistance registering.
Following services join us for an Reggae food inspired potluck Shabbat dinner! Test your culinary skills on something you haven't tried before: there is no shortage of delicious vegetarian recipes online! (Reminder: we keep a vegetarian Kosher kitchen: no shellfish, no chicken or meat. Salmon, whitefish, tuna is acceptable.)
Share Print Save To My Calendar
Sun, March 29 2020
4 Nisan 5780
It's Easy as Pie to Log into your Account
Need to create a login for your account? Forgot your password or need to reset it? Access your account, pay your membership, use our online directory by clicking here!
Recognitions and Milestones
We thank all of our donors for their generosity. Making a gift of any size to B'nai Havurah is a meaningful way to recognize a yahrzeit, birthday, anniversary, B'nai Mitzvah, and more!
Please log in and click here to view our 2018 donors, donations, and milestones.
Please log in and click here to view our 2017 donors, donations, and milestones.
What's Nu
at B'nai Havurah
Enter your email address above if you would like to receive our weekly e-newsletter, "What's Nu" and news of upcoming events and services.
Sponsor an Oneg Shabbat at B'nai Havurah!
Consider Sponsoring an Oneg Shabbat to Mark a Special Occasion

If you would like to sponsor a kiddush in memory of a loved one or to celebrate a joyous occasion such as an anniversary or birthday please contact the office at 303-388-4441. We accommodate all budgets and are most grateful for your support.
B'nai Library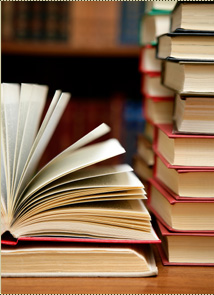 Please visit the Bnai Havurah Library on-line!
The library is open whenever B'nai Havurah is open. We have an excellent collection of books and videos - available for check out! More information.
Sun, March 29 2020 4 Nisan 5780