Join the B'nai Cinemates
Saturday, October 26, 2019
•
27 Tishrei 5780
3:15 PM - 9:00 PM
Movie: Judy at the Chez Artiste Theatre, 2800 S. Colorado Blvd., Denver, Dinner will follow at India's Restaurant, 8921 E Hampden Ave, Denver, CO 80231
Love movies? Want to connect with others who do, too? Join the B'nai Cinemates the last Saturday of each month for a late afternoon movie followed by dinner to discuss and get to know other B'nai members—or just come to the movie! (Tickets can be purchased in advance at most theaters.)
Movies will be chosen from Denver Landmark Theaters (Chez Artiste, Mayan, etc.) and other Denver theaters. Movies will be announced approximately one week in advance of our gathering since most theaters don't send out schedules with much advance notice.
October 26 Movie Selection: Judy
Thirty years after starring in "The Wizard of Oz," beloved actress and singer Judy Garland arrives in London to perform sold-out shows at the Talk of the Town nightclub. While there, she reminisces with friends and fans and begins a whirlwind romance with musician Mickey Deans, her soon-to-be fifth husband.
83% - Rotten Tomatoes rating
Trailer - https://www.youtube.com/watch?v=Y9Ah_UfTb-s
We'll meet at 4:10 - 4:15 pm for the 4:30 pm movie in the lobby of
Landmark's Chez Artist's Theatre, 2800 South Colorado Boulevard (University Hills Plaza) Denver, CO 80222

Dinner will follow at India's Restaurant, 8921 E Hampden Ave, Denver, CO 80231
Please let us know you will be joining us for our October movie, below..

Questions? Contact Laurie Cohn at lauriecohnbnai@gmail.com or Becky Epstein exec@bnaihavurah.org.
Sorry, Registration has ended.
Share Print Save To My Calendar
Sat, December 7 2019
9 Kislev 5780
Growing Where We're Planted
Click here or on the logo below to learn more about our process to grow where we're planted!
Click here for
February 2019 Facility Task Force Member Communication
and
Design Workshop Registration

It's Easy as Pie to Log into your Account
Need to create a login for your account? Forgot your password or need to reset it? Access your account, pay your membership, use our online directory by clicking here!
Recognitions and Milestones
We thank all of our donors for their generosity. Making a gift of any size to B'nai Havurah is a meaningful way to recognize a yahrzeit, birthday, anniversary, B'nai Mitzvah, and more!
Please log in and click here to view our 2018 donors, donations, and milestones.
Please log in and click here to view our 2017 donors, donations, and milestones.
What's Nu
at B'nai Havurah
Enter your email address above if you would like to receive our weekly e-newsletter, "What's Nu" and news of upcoming events and services.
Sponsor an Oneg Shabbat at B'nai Havurah!
Consider Sponsoring an Oneg Shabbat to Mark a Special Occasion

If you would like to sponsor a kiddush in memory of a loved one or to celebrate a joyous occasion such as an anniversary or birthday please contact the office at 303-388-4441. We accommodate all budgets and are most grateful for your support.
B'nai Library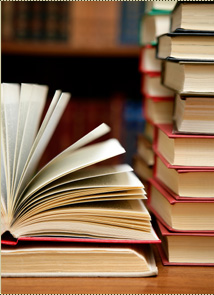 Please visit the Bnai Havurah Library on-line!
The library is open whenever B'nai Havurah is open. We have an excellent collection of books and videos - available for check out! More information.
Sat, December 7 2019 9 Kislev 5780