Israeli Current Events with Osnat Fox
Thursday, April 26, 2018 • 11 Iyar 5778
1:00 PM - 2:30 PM
B'nai Havurah
April 26 at 1pm: B'nai Havurah and Havurah Ben Tzion invite you to join us in creating an adult community within B'nai Havurah that meets every other month for a variety of thought-provoking programs.
The first program, focused on Israeli current events with JEWISHcolorado's Israel Emissary (Shlichah), Osnat Fox, promises to be informative and the perfect opening to stimulate our thinking and conversation. This event will be held on April 26th at 1:00 pm at B'nai Havurah. We will be asking you to let us know what ideas you have for programs, meeting times, food and transportation needs. We welcome your participation.
As JEWISHcolorado's Shlichah, Osnat Fox works to bring Israel to Colorado and Colorado to Israel in diverse and complex ways. Osnat has a bachelors degree in Psychology and a master's degree in Education policy and management and extensive experience in very diverse communities in community engagement and education.
B'nai Havurah's new staff member, and assistant to the Rabbi, Sonia Kaufman, will administer this program with our input. Rabbi Evette suggested we name the group "Hachamim", which Adina Reshotko translates for us as "The Wise Guys".
We are excited about this outreach and hope that you are too. We look forward to seeing you on April 26th at 1:00 pm. Please RSVP below.
If you are in need of transportation, please include this under "notes", below or contact Sonia at Sonia@bnaihavurah.org
Sorry, Registration has ended.
Share Print Save To My Calendar
Sat, July 21 2018
9 Av 5778
Our Religious School
For information about our Religious School, please contact Carol Loveman Morris or call 303-388-4441.
Need a Ride? Offer a Ride?

It's easy to provide a ride and get a ride to a B'nai Havurah event. Click here to learn how.
It's Easy as Pie to Log into your Account
Access your account, pay your membership, utilize our online directory by logging in here.
Recognitions and Milestones
We thank all of our donors for their generosity! Making a gift of any size to B'nai Havurah is a meaningful way to recognize a yahrzeit, birthday, anniversary, B'nai Mitzvah and more!
Please click here to view our 2018 donors, donations and milestones.
Please click here to view our 2017 donors, donations and milestones.
Please click here to view our 2016 donors, donations and milestones.
What's Nu
at B'nai Havurah
Enter your email address above if you would like to receive our weekly e-newsletter, "What's Nu" and news of upcoming events and services.
Sponsor an Oneg Shabbat at B'nai Havurah!
Consider Sponsoring an Oneg Shabbat to Mark a Special Occasion

If you would like to sponsor a kiddush in memory of a loved one or to celebrate a joyous occasion such as an anniversary or birthday please contact the office at 303-388-4441. We accommodate all budgets and are most grateful for your support.
B'nai Library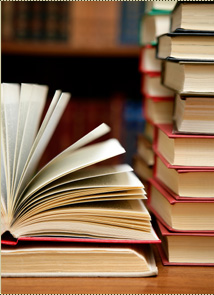 Please visit the Bnai Havurah Library on-line!
The library is open whenever B'nai Havurah is open. We have an excellent collection of books and videos - available for check out! More information.
Sat, July 21 2018 9 Av 5778