Intro to Mussar with Rabbi Evette
Upcoming Sessions
1. Wednesday, December 4, 2019
•
6 Kislev 5780
7:00 PM - 8:30 PM
B'nai Havurah
2. Wednesday, December 18, 2019
•
20 Kislev 5780
7:00 PM - 8:30 PM
B'nai Havurah
3. Wednesday, January 8, 2020
•
11 Tevet 5780
7:00 PM - 8:30 PM
B'nai Havurah
4. Wednesday, January 22, 2020
•
25 Tevet 5780
7:00 PM - 8:30 PM
B'nai Havurah
Past Sessions
Wednesday, November 20, 2019

•

22 Cheshvan 5780

-

7:00 PM - 8:30 PM
Wednesday, November 6, 2019

•

8 Cheshvan 5780

-

7:00 PM - 8:30 PM

-

B'nai Havurah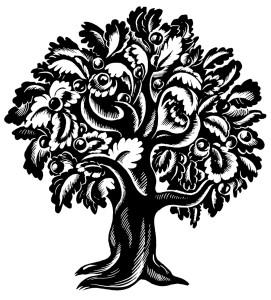 The Practice of Mussar is a Jewish approach to living and behaving ethically via character improvement. We use accessible tools, called middot – character traits by which we measure our growth. By studying these traits and the suggestions of the Mussar masters, we come to a better understanding of why we sometimes behave in a manner out-of-sync with who we believe ourselves to be.
Our animal drives often step into the ring with our higher selves and fight it out. Mussar helps us prepare for the battle and grow from the outcome.
We'll use Everyday Holiness, the Jewish Spiritual Path of Mussar, by Alan Morinis, as our study guide and discussion prompter. We'll also make use of modern scientific theory such as cognitive dissonance, to further our understanding of why we make the choices we do.
While Mussar is a Jewish approach, its study/practice is not exclusively Jewish. People of diverse spiritual paths can learn and participate together. So bring a friend!
Share Print Save To My Calendar
Fri, November 22 2019
24 Cheshvan 5780
Growing Where We're Planted
Click here or on the logo below to learn more about our process to grow where we're planted!
Click here for
February 2019 Facility Task Force Member Communication
and
Design Workshop Registration

Need a Ride? Offer a Ride?

It's easy to provide a ride and get a ride to a B'nai Havurah event. Click here to learn how.
It's Easy as Pie to Log into your Account
Need to create a login for your account? Forgot your password or need to reset it? Access your account, pay your membership, use our online directory by clicking here!
Recognitions and Milestones
We thank all of our donors for their generosity. Making a gift of any size to B'nai Havurah is a meaningful way to recognize a yahrzeit, birthday, anniversary, B'nai Mitzvah, and more!
Please log in and click here to view our 2018 donors, donations, and milestones.
Please log in and click here to view our 2017 donors, donations, and milestones.
What's Nu
at B'nai Havurah
Enter your email address above if you would like to receive our weekly e-newsletter, "What's Nu" and news of upcoming events and services.
Sponsor an Oneg Shabbat at B'nai Havurah!
Consider Sponsoring an Oneg Shabbat to Mark a Special Occasion

If you would like to sponsor a kiddush in memory of a loved one or to celebrate a joyous occasion such as an anniversary or birthday please contact the office at 303-388-4441. We accommodate all budgets and are most grateful for your support.
B'nai Library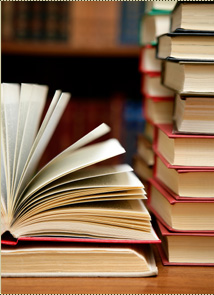 Please visit the Bnai Havurah Library on-line!
The library is open whenever B'nai Havurah is open. We have an excellent collection of books and videos - available for check out! More information.
Fri, November 22 2019 24 Cheshvan 5780