Informal Torah Study: The Whole Torah
Past Sessions
Saturday, October 30, 2021

•

24 Cheshvan 5782

-

8:30 AM - 9:30 AM

-

Only ON Zoom NOT in person
Saturday, October 23, 2021

•

17 Cheshvan 5782

-

8:30 AM - 9:30 AM

-

Only ON Zoom NOT in person
Saturday, October 16, 2021

•

10 Cheshvan 5782

-

8:30 AM - 9:30 AM

-

Only ON Zoom NOT in person
Saturday, October 9, 2021

•

3 Cheshvan 5782

-

8:30 AM - 9:30 AM

-

Only ON Zoom NOT in person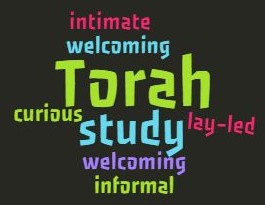 Join a lay-led, virtual, intimate (small), informal, welcoming, curious, and sometimes quirky group prior to Shabbat services.
Everyone is welcome any week you are available. Drop-in and warm-up for morning services.
Registration is not required, but if you like, please register below. We ask that you include your phone number in "notes".
Note: The time of 8:30 am - 9:30 am has an "ish" qualifier. If you get on Zoom and see no one, please wait a few minutes!
Zoom login information for Informal Torah Study: The Whole Torah
https://us02web.zoom.us/j/86285684168?pwd=NnFRWDJXZWlFb3JDSU5jTkhYeWZ3QT09
Meeting ID: 862 8568 4168 | Passcode: BookBagel

To call in only:
1 346 248 7799 or 1 669 900 9128 | Meeting ID: 862 8568 4168 / Passcode: 796936116

Please contact David Pantaleoni at pantaleonid@gmail.com / 858-692-3650 or David Jordan at adlaidavid@gmail.com / 703-587-7999 if you have any questions.
Sorry, Registration has ended.
Share Print Save To My Calendar
Fri, December 9 2022 15 Kislev 5783