Erev Rosh Hashanah Services with Rabbi Evette and Susan Spero
Friday, September 18, 2020
•
29 Elul 5780
7:15 PM - 8:00 PM
Zoom
There are many moments in Jewish tradition that pull us toward being face to face, Panim el Panim, with the other. Such encounters are elevated as sacred connections between people and between human beings and God. Jewish texts and commentators suggest that a face gazing into a face is perhaps the most potent and transformational posture two individuals can experience. Philosopher Martin Buber calls this moment "revelation," and he teaches that each person leaves the experience with something "more" in them.
Thank you for joining us for Erev Rosh Hashanah Services with Rabbi Evette and Susan Spero
Members: To access the zoom link for this service, please go to the link below or call our office at 303-388-4441 (If the office is closed, the number will be forwarded to a staff member or volunteer to help you.) To keep us all safe we are not publishing Zoom link information on our website.
https://www.bnaihavurah.org/zoomlogin (Note: to get into this page with links to this and our other High Holy Day Services, you must first be logged in.)
Not sure to log in? Forgot your password or need to reset it? Access your account, pay your membership, use our online directory by clicking here!
Friends of B'nai: We are pleased you are interested in joining us!

If you have not yet registered for our High Holy Days, please go here.
You will receive login information for all of our High Holy Day Services.
If you'd like more details about our High Holy Days please feel free to contact:
Dara Zack (509) 953-7179 / darazack@gmail.com) or
Risa Aqua (303) 883-4270 / risaaqua25@gmail.com)
Members and Friends of B'nai: We request that you not give out Zoom link information to others, except for immediate family and your children age 26 and younger.
Share Print Save To My Calendar
Sat, September 19 2020
1 Tishrei 5781
It's Easy as Pie to Log into your Account
Need to create a login for your account? Forgot your password or need to reset it? Access your account, pay your membership, use our online directory by clicking here!
Recognitions and Milestones
We thank all of our donors for their generosity. Making a gift of any size to B'nai Havurah is a meaningful way to recognize a yahrzeit, birthday, anniversary, B'nai Mitzvah, and more!
Stay tuned for listings of our
2020 Donors!
.
What's Nu
at B'nai Havurah
Enter your email address above if you would like to receive our weekly e-newsletter, "What's Nu" and news of upcoming events and services.
Sponsor an Oneg Shabbat at B'nai Havurah!
Consider Sponsoring an Oneg Shabbat to Mark a Special Occasion

If you would like to sponsor a kiddush in memory of a loved one or to celebrate a joyous occasion such as an anniversary or birthday please contact the office at 303-388-4441. We accommodate all budgets and are most grateful for your support.
B'nai Library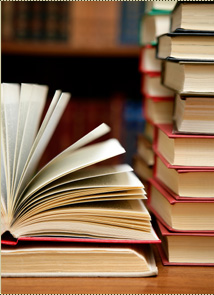 Please visit the Bnai Havurah Library on-line!
The library is open whenever B'nai Havurah is open. We have an excellent collection of books and videos - available for check out! More information.
Sat, September 19 2020 1 Tishrei 5781