Yom Kippur Afternoon Class #1: Creating Sacred Space: The Art of Connecting People and Place, Tim Politis with One Line Studio
Wednesday, September 19, 2018
•
10 Tishrei 5779
1:30 PM - 2:15 PM
Central Christian Church, 3690 Cherry Creek Dr. S., Denver 80209
Our experience of space has the power to conjure great emotions, to cultivate a sense of connection or solitude, and can even promote healing. How does the experience of space in a faith-based setting differ from that of a residence or a commercial building? Gain a deeper understanding of what constitutes sacred space and how our experience of space serves to enhance personal connection and community purpose.
Join architect Tim Politis with One Line Studio (B'nai Havurah's chosen architect) to learn more about the ongoing process of cultivating sacred space at B'nai Havurah.
Facilitator: Tim Politis, AIA, LEED AP. Believing that research and innovative thinking can lead to creative and inspired spaces, Tim's experience with faith- based organizations begins by listening. Through an extensive meeting and discovery process with groups including detailed investigations of existing sites, Tim and his studio seek to find unique cultural and physical traits specific to each project that can inspire and reveal opportunities to create dynamic spiritual spaces that uplift the soul and better serve the many needs of each community. Tim received his Masters of Architecture from the University of Nebraska in 2001 and began One Line Studio in 2012 with a focus upon faith-based groups and the transformation of existing spaces.
Sorry, Registration has ended.
Share Print Save To Your Calendar
Growing Where We're Planted
Click here or on the logo below to learn more about our process to grow where we're planted!
Click here for
February 2019 Facility Task Force Member Communication
and
Design Workshop Registration

Need a Ride? Offer a Ride?

It's easy to provide a ride and get a ride to a B'nai Havurah event. Click here to learn how.
It's Easy as Pie to Log into your Account
Need to create a login for your account? Forgot your password or need to reset it? Access your account, pay your membership, use our online directory by clicking here!
Recognitions and Milestones
We thank all of our donors for their generosity. Making a gift of any size to B'nai Havurah is a meaningful way to recognize a yahrzeit, birthday, anniversary, B'nai Mitzvah, and more!
Please log in and click here to view our 2018 donors, donations, and milestones.
Please log in and click here to view our 2017 donors, donations, and milestones.
What's Nu
at B'nai Havurah
Enter your email address above if you would like to receive our weekly e-newsletter, "What's Nu" and news of upcoming events and services.
Sponsor an Oneg Shabbat at B'nai Havurah!
Consider Sponsoring an Oneg Shabbat to Mark a Special Occasion

If you would like to sponsor a kiddush in memory of a loved one or to celebrate a joyous occasion such as an anniversary or birthday please contact the office at 303-388-4441. We accommodate all budgets and are most grateful for your support.
B'nai Library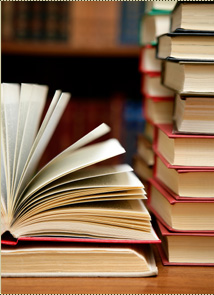 Please visit the Bnai Havurah Library on-line!
The library is open whenever B'nai Havurah is open. We have an excellent collection of books and videos - available for check out! More information.
Sun, 21 July 2019