We Were Strangers: How Can You Support Immigrants and Asylum Seekers Separated from their Families?
Sunday, September 13, 2020
•
24 Elul 5780
10:30 AM - 11:15 AM
Zoom

Casa de Paz Informational and Training Session
Sunday, September 13, 10:30 - 11:15 am
Offered on Zoom
B'nai Havurah's CHAI FIVE Mitzvah Corps youth education program welcomes Casa de Paz, the only organization in Colorado that offers shelter and support for immigrants released from the ICE Detention Center in Aurora.
We warmly invite our B'nai Havurah community and the larger Colorado Jewish community to ZOOM in with us on this Mitzvah journey as we learn about immigration and explore options for participating/volunteering to ease the burden of families struggling with immigration detention issues.
Casa de Paz founder, Sarah Jackson will share her experiences as included in her book, The House that Love Built and B'nai Havurah member, student, and a 2020 Bar Mitzvah, Jonas Scudamore will share insights gained during his work with Casa de Paz.
Please register below: no cost to participate, all are welcome!
Zoom link information will be provided upon registration.
The stranger who resides with you shall be to you as one of your citizens; you shall love them as yourself, for you were strangers in the land of Egypt" (Leviticus 19:34).
Sorry, Registration has ended.
Share Print Save To My Calendar
Thu, October 22 2020
4 Cheshvan 5781
It's Easy as Pie to Log into your Account
Need to create a login for your account? Forgot your password or need to reset it? Access your account, pay your membership, use our online directory by clicking here!
Recognitions and Milestones
We thank all of our donors for their generosity. Making a gift of any size to B'nai Havurah is a meaningful way to recognize a yahrzeit, birthday, anniversary, B'nai Mitzvah, and more!
Stay tuned for listings of our
2020 Donors!
.
What's Nu
at B'nai Havurah
Enter your email address above if you would like to receive our weekly e-newsletter, "What's Nu" and news of upcoming events and services.
Sponsor an Oneg Shabbat at B'nai Havurah!
Consider Sponsoring an Oneg Shabbat to Mark a Special Occasion

If you would like to sponsor a kiddush in memory of a loved one or to celebrate a joyous occasion such as an anniversary or birthday please contact the office at 303-388-4441. We accommodate all budgets and are most grateful for your support.
B'nai Library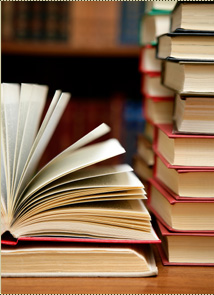 Please visit the Bnai Havurah Library on-line!
The library is open whenever B'nai Havurah is open. We have an excellent collection of books and videos - available for check out! More information.
Thu, October 22 2020 4 Cheshvan 5781