Bat Mitzvah of Sasha Drinkwater
Saturday, November 3, 2018 • 25 Cheshvan 5779
9:30 AM - 11:30 AM
Denver Jewish Community Center, 350 S Dahlia Street
Caryn, Dawn, David, and Gregg warmly invite all members to join them for Sasha's Bat Mitzvah and a Kiddush lunch following services.


MITZVAH PROJECT: My name is Sasha Drinkwater, daughter of Gregg Drinkwater, David Shneer, Caryn Aviv, and Dawn Weber. My Bat Mitzvah will take place at B'nai Havurah on Nov. 3, 2018. I love animals and I have always been concerned by animal abuse and the mistreatment of animals in factory farms. For my mitzvah project, I will be raising awareness about factory farming and the ethical challenges and the danger to animals it presents. I will be offering ideas for actions people can take in their homes and in their communities to help shift our country away from factory farms and towards more ethical and sustainable agricultural practices. I also will be helping people understand the ways in which factory farming and the ethical treatment of animals relates to Judaism and to our everyday lives.
Share Print Save To My Calendar
Sat, January 19 2019
13 Sh'vat 5779
Need a Ride? Offer a Ride?

It's easy to provide a ride and get a ride to a B'nai Havurah event. Click here to learn how.
It's Easy as Pie to Log into your Account
Need to create a login for your account? Forgot your password or need to reset it? Access your account, pay your membership, utilize our online directory by clicking here!
Recognitions and Milestones
We thank all of our donors for their generosity! Making a gift of any size to B'nai Havurah is a meaningful way to recognize a yahrzeit, birthday, anniversary, B'nai Mitzvah and more!
Please click here to view our 2018 donors, donations and milestones.
Please click here to view our 2017 donors, donations and milestones.
Please click here to view our 2016 donors, donations and milestones.
What's Nu
at B'nai Havurah
Enter your email address above if you would like to receive our weekly e-newsletter, "What's Nu" and news of upcoming events and services.
Sponsor an Oneg Shabbat at B'nai Havurah!
Consider Sponsoring an Oneg Shabbat to Mark a Special Occasion

If you would like to sponsor a kiddush in memory of a loved one or to celebrate a joyous occasion such as an anniversary or birthday please contact the office at 303-388-4441. We accommodate all budgets and are most grateful for your support.
B'nai Library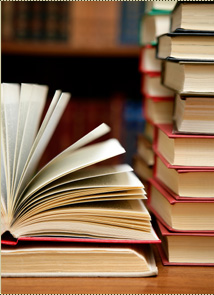 Please visit the Bnai Havurah Library on-line!
The library is open whenever B'nai Havurah is open. We have an excellent collection of books and videos - available for check out! More information.
Sat, January 19 2019 13 Sh'vat 5779