Rosh Hashanah Second Day Experience: Sing / Study / Meditate / Hike with Rabbi Evette, and Risa & Hal Aqua
Tuesday, October 1, 2019
•
2 Tishrei 5780
10:30 AM - 12:30 PM
Red Rocks Park Geologic Marker and Picnic Shelter, 18300 W. Alameda Pkwy., Morrison CO, 80465

Geologic Marker & Picnic Shelter is located in the north end of Red Rocks Park. The official address of the overall park is 18300 W. Alameda Pkwy., Morrison CO, 80465. Directions: US-6 W/6th Ave, Take the exit onto I-70 W toward Grand Jct., Take exit 259 toward Jefferson County 93/Morrison, Use the left 2 lanes to turn left onto County Rd 93, 1.5 mi Turn right onto W Alameda Pkwy, 1.1 mi, Turn right onto Plains View Rd. The parking lot and shelter are at the end of Plains View Rd. The location of the picnic shelter is noted at these GPS coordinates, 39.7018533, -104.9139859. It is the only shelter in the park.
Share Print Save To My Calendar
Fri, November 22 2019
24 Cheshvan 5780
Growing Where We're Planted
Click here or on the logo below to learn more about our process to grow where we're planted!
Click here for
February 2019 Facility Task Force Member Communication
and
Design Workshop Registration

Need a Ride? Offer a Ride?

It's easy to provide a ride and get a ride to a B'nai Havurah event. Click here to learn how.
It's Easy as Pie to Log into your Account
Need to create a login for your account? Forgot your password or need to reset it? Access your account, pay your membership, use our online directory by clicking here!
Recognitions and Milestones
We thank all of our donors for their generosity. Making a gift of any size to B'nai Havurah is a meaningful way to recognize a yahrzeit, birthday, anniversary, B'nai Mitzvah, and more!
Please log in and click here to view our 2018 donors, donations, and milestones.
Please log in and click here to view our 2017 donors, donations, and milestones.
What's Nu
at B'nai Havurah
Enter your email address above if you would like to receive our weekly e-newsletter, "What's Nu" and news of upcoming events and services.
Sponsor an Oneg Shabbat at B'nai Havurah!
Consider Sponsoring an Oneg Shabbat to Mark a Special Occasion

If you would like to sponsor a kiddush in memory of a loved one or to celebrate a joyous occasion such as an anniversary or birthday please contact the office at 303-388-4441. We accommodate all budgets and are most grateful for your support.
B'nai Library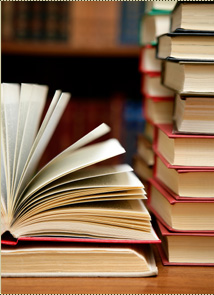 Please visit the Bnai Havurah Library on-line!
The library is open whenever B'nai Havurah is open. We have an excellent collection of books and videos - available for check out! More information.
Fri, November 22 2019 24 Cheshvan 5780