Rosh Hashanah Second Day at Cook Park with Rabbi Evette
Sunday, September 20, 2020
•
2 Tishrei 5781
10:00 AM - 11:30 AM
7100 Cherry Creek S Dr, Denver, CO 80224
Please join Rabbi Evette at Cook Park for a delightful and energizing second day Rosh Hashanah service!
We will be meeting at Picnic Site 1, which is next to the playground. Park close to the intersection of Mexico and Monaco Pkwy. The picnic site is a short (and accessible) distance from this intersection.
Though there will be picnic tables and benches, we will need to remain distant and we ask that you bring a lawn chair.
There is no guarantee of available restrooms.
As with all gatherings, all participants are reminded to stay home if they do not feel well. Masks are required. Please bring a lawn chair if you have one, and a water bottle.
Registration is required and space is limited. We will be unable to admit you to the service if you have not registered.
Please register below.

NOTE: Under registration notes, please list the name(s) of people who will be attending. Only families who live together will be able to sit together for the services.
Please contact us at 303-388-4441 or exec@bnaihavurah.org if you have any questions.
Share Print Save To My Calendar
Sat, September 19 2020
1 Tishrei 5781
It's Easy as Pie to Log into your Account
Need to create a login for your account? Forgot your password or need to reset it? Access your account, pay your membership, use our online directory by clicking here!
Recognitions and Milestones
We thank all of our donors for their generosity. Making a gift of any size to B'nai Havurah is a meaningful way to recognize a yahrzeit, birthday, anniversary, B'nai Mitzvah, and more!
Stay tuned for listings of our
2020 Donors!
.
What's Nu
at B'nai Havurah
Enter your email address above if you would like to receive our weekly e-newsletter, "What's Nu" and news of upcoming events and services.
Sponsor an Oneg Shabbat at B'nai Havurah!
Consider Sponsoring an Oneg Shabbat to Mark a Special Occasion

If you would like to sponsor a kiddush in memory of a loved one or to celebrate a joyous occasion such as an anniversary or birthday please contact the office at 303-388-4441. We accommodate all budgets and are most grateful for your support.
B'nai Library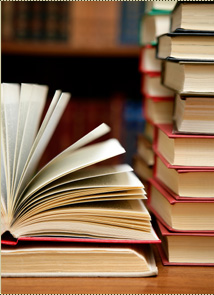 Please visit the Bnai Havurah Library on-line!
The library is open whenever B'nai Havurah is open. We have an excellent collection of books and videos - available for check out! More information.
Sat, September 19 2020 1 Tishrei 5781