B'nai Havurah's Annual Event: An Evening of Comedy with the El-Salomons
Saturday, June 1, 2019
•
27 Iyyar 5779
7:00 PM - 10:00 PM
University of Denver, Sie Complex / Josef Korbel School of International Studies Center for Middle East Studies, 2201 S. Gaylord Street, Denver 80208
The El-Salomons were just featured in PBS NEWSHOUR!
Click to view: May 22 PBS Newshour! (forward to 40 mins: 34 secs)
Attendees of An Evening of Comedy will enjoy cocktails, delicious you-won't-have-to-eat-dinner hors d'oeuvres, our brief and newsy Annual Meeting, and a comedy show featuring The El-Salomons, directly from New York! Dessert to follow the show.
Celebrated comics Jess Salomon and Eman El-Husseini are defying the odds: one is Jewish, one is a Palestinian Muslim. They're married, live in New York, and perform stand up comedy in New York, Boston, Los Angeles, Toronto, Calgary, and many other locales. In fact, in late April of 2019, Jess was featured on The Tonight Show!
The El-Salomons' unique and clever routine covers religion, politics, and sex...every dinner table taboo. The El-Salomons are excited to perform in Denver for our annual fundraising event: Don't miss this opportunity!
Join us at the newly remodeled and stunning University of Denver's Sie Complex event space with a gorgeous mountain view for the killer joint banter of The El-Salomons!
What are people saying about The El-Salomons?
"The saying 'opposites attract' has never been truer for Jess Salomon and Eman El-Husseini. One's a Jew from Canada; the other's a daughter of a Palestinian (Muslim) family...the couple performs standup comedy—sometimes together, sometimes solo, but either way making audiences double up with laughter."
—Arielle Kaplan, Kveller, 12/5/2018
"The interplay between them was so fun and so natural...the most hilarious if touching moment of the evening, which produced a bit of magic if you will, occurred when Eman handed the mic over to her wife of two years and shared the stage with her for a spell."
—Jonathan Zalman, The Scroll, Tablet's news blog, 3/27/17
"Very funny, sharp & thought-provoking writing, great chemistry."
—A fan, 2019
Schedule: 7:00 pm: Reception with cocktails and hors d'oeuvres; 7:30 pm: Annual meeting; 7:40 pm: Presenting The El-Salomons!; 9:00 pm: Dessert, coffee, and tea
Benefiting:
Sponsored by (as of 4/18/19):
Plus, the following morning we'll see the more
serious side of the El Salomons

Bonus event!

Being Jewish and Muslim In America Today
Featuring Eman El-Husseini & Jess Salomon of The El-Salomons
A panel conversation with lox & bagel brunch
Sunday, June 2, 10:00–11:30 am
B'nai Havurah, 6445 E. Ohio Ave., Denver 80224
What is it like to be Jewish and Muslim in America today? Rabbi Evette Lutman will moderate this special panel conversation with the El-Salomons, a married comedy duo (one Jewish and one Muslim).
The Panel will also include Professor David Shneer, Louis P. Singer Endowed Chair in Jewish History and Chair of the Department of Religious Studies at the University of Colorado Boulder and Iman Jodeh, Executive Director of Meet the Middle East.

CLICK HERE TO REGISTER!

Admission: $18 per person, includes a lox & bagel brunch.
Presented in partnership with B'nai Havurah and Kavod on the Road with support from Feldman's Mortuary

Sponsored by (as of 4/18/19):
Share Print Save To Your Calendar
Growing Where We're Planted
Click here or on the logo below to learn more about our process to grow where we're planted!
Click here for
February 2019 Facility Task Force Member Communication
and
Design Workshop Registration

Need a Ride? Offer a Ride?

It's easy to provide a ride and get a ride to a B'nai Havurah event. Click here to learn how.
It's Easy as Pie to Log into your Account
Need to create a login for your account? Forgot your password or need to reset it? Access your account, pay your membership, use our online directory by clicking here!
Recognitions and Milestones
We thank all of our donors for their generosity. Making a gift of any size to B'nai Havurah is a meaningful way to recognize a yahrzeit, birthday, anniversary, B'nai Mitzvah, and more!
Please log in and click here to view our 2018 donors, donations, and milestones.
Please log in and click here to view our 2017 donors, donations, and milestones.
What's Nu
at B'nai Havurah
Enter your email address above if you would like to receive our weekly e-newsletter, "What's Nu" and news of upcoming events and services.
Sponsor an Oneg Shabbat at B'nai Havurah!
Consider Sponsoring an Oneg Shabbat to Mark a Special Occasion

If you would like to sponsor a kiddush in memory of a loved one or to celebrate a joyous occasion such as an anniversary or birthday please contact the office at 303-388-4441. We accommodate all budgets and are most grateful for your support.
B'nai Library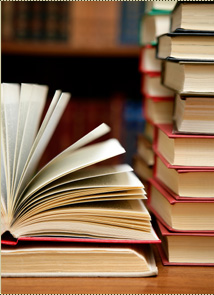 Please visit the Bnai Havurah Library on-line!
The library is open whenever B'nai Havurah is open. We have an excellent collection of books and videos - available for check out! More information.
Sun, 21 July 2019