A Night of Comedy and Community In the Time of COVID and Auction
Saturday, August 29, 2020
•
9 Elul 5780
7:00 PM - 8:15 PM
Saturday, August 29, 7:00 - 8:15 pm
Join us on Zoom!
From the Bible to the Borsht Belt and now...... B'nai Havurah:
laughter helps us cope with life's curveballs.
Join the community for some stories, a few jokes, anecdotes, and funny songs!
Plus, participate in our online auction launching on August 12.
Tickets start at $36 per person, with a souvenir water bottle and popcorn for the show included!
Join us for a laugh!
Get your TICKETS - CLICK HERE
View and Bid on Items (no ticket required)

ONLINE AUCTION - DONATIONS NEEDED (and appreciated!)
What can you donate or solicit for our auction? Home-cooked meals, desserts, unique experiences, restaurants (support local businesses) gift certificates, art? All are welcome! Need ideas? Click here
To donate to our auction, please go to this quick and simple for :
Questions: about the auction? Contact Sharon Haber, Sharonlchaim@aol.com, or Becky Epstein, exec@bnaihavurah.org.
Our entertainment roster is full! Thanks to everyone who stepped up for B'nai Havurah!
Questions about entertainment? Please call us at 303-388-4441.
Share Print Save To My Calendar
Sat, September 19 2020
1 Tishrei 5781
It's Easy as Pie to Log into your Account
Need to create a login for your account? Forgot your password or need to reset it? Access your account, pay your membership, use our online directory by clicking here!
Recognitions and Milestones
We thank all of our donors for their generosity. Making a gift of any size to B'nai Havurah is a meaningful way to recognize a yahrzeit, birthday, anniversary, B'nai Mitzvah, and more!
Stay tuned for listings of our
2020 Donors!
.
What's Nu
at B'nai Havurah
Enter your email address above if you would like to receive our weekly e-newsletter, "What's Nu" and news of upcoming events and services.
Sponsor an Oneg Shabbat at B'nai Havurah!
Consider Sponsoring an Oneg Shabbat to Mark a Special Occasion

If you would like to sponsor a kiddush in memory of a loved one or to celebrate a joyous occasion such as an anniversary or birthday please contact the office at 303-388-4441. We accommodate all budgets and are most grateful for your support.
B'nai Library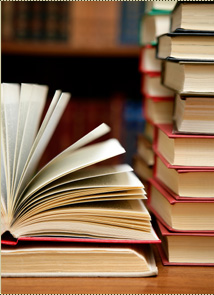 Please visit the Bnai Havurah Library on-line!
The library is open whenever B'nai Havurah is open. We have an excellent collection of books and videos - available for check out! More information.
Sat, September 19 2020 1 Tishrei 5781