The Elul Top Thirty: A soundtrack for the season
The Elul Top Thirty: A soundtrack for the season
Each year during the month of Elul (September 1 this year) we turn inward as we prepare ourselves for the High Holy Days in order to experience them as fully as possible.
We think about who we are and who we want to be. Whose forgiveness do we need in order for us to enter a new year with a clean slate?
Many of us turn to music for inspiration during this period, and so for your listening pleasure and inspiration, B'nai Havurah is seeking your help in creating a soundtrack for Elul so that we might all be inspired.
Using the form, below, send us the song title and artist's name that best captures the spirit of the month FOR YOU and we'll send you a YouTube song each day of the 30 days of Elul!
Need an example or two? Joan Wallis, our High Holy Day chair selected "Anthem" by Leonard Cohen; Rabbi Evette's selection is "Back to December" by Taylor Swift, and Becky Epstein our executive director turns to "Let it Go" from Frozen when it's time for introspection.
B'nai Havurah members and friends: Ready, set, go! Submit your song selection(s) for inspiration and introspection no later than September 7 -- It will only take a moment or two (see below)!
Tue, July 14 2020
22 Tammuz 5780
It's Easy as Pie to Log into your Account
Need to create a login for your account? Forgot your password or need to reset it? Access your account, pay your membership, use our online directory by clicking here!
Recognitions and Milestones
We thank all of our donors for their generosity. Making a gift of any size to B'nai Havurah is a meaningful way to recognize a yahrzeit, birthday, anniversary, B'nai Mitzvah, and more!
Please log in and click here to view our 2018 donors, donations, and milestones.
Please log in and click here to view our 2017 donors, donations, and milestones.
What's Nu
at B'nai Havurah
Enter your email address above if you would like to receive our weekly e-newsletter, "What's Nu" and news of upcoming events and services.
Sponsor an Oneg Shabbat at B'nai Havurah!
Consider Sponsoring an Oneg Shabbat to Mark a Special Occasion

If you would like to sponsor a kiddush in memory of a loved one or to celebrate a joyous occasion such as an anniversary or birthday please contact the office at 303-388-4441. We accommodate all budgets and are most grateful for your support.
B'nai Library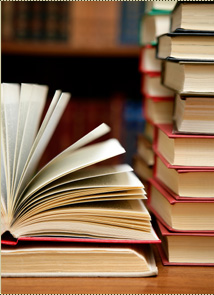 Please visit the Bnai Havurah Library on-line!
The library is open whenever B'nai Havurah is open. We have an excellent collection of books and videos - available for check out! More information.
Tue, July 14 2020 22 Tammuz 5780