Educational Goals of the Reconstructionist Movement
Educational Goals of the Reconstructionist Movement

Present Torah as the ongoing, creative and sacred search for meaning in life; a record of human encounters with the divine.
Recognize that the Jewish people's experience of God, Torah and peoplehood has changed and grown throughout history.
Focus on Hebrew as the language uniting all Jews and provide programs that help develop language skills that allow for enriched connections with Jewish civilizations of the past, present, and future.
Recognize praying, participation in ritual and text study as expressive modes of Jewish spirituality that can shape Jewish lives.
Encourage active, egalitarian participation with a sense of responsibility for the Jewish community.
Draw students of all ages into caring, committed and knowledgeable relationships with the land and people of Israel.
Seek to understand the human spirit that lies behind diverse Jewish understandings of God and encourage individuals to reflect on the meaning of godliness in their own lives.
Understand the concept of mitzvah as obligation and perpetuate Jewish values reflected in deeds of social justice and acts of loving-kindness.
We are dedicated to intellectually honest inquiry combined with faithfulness to our tradition and commitment to the continuity of the Jewish people. We believe this happens best with challenging, caring and supportive learning environments.

--Federation of Reconstructionist Congregations and Havurot
Thu, October 22 2020
4 Cheshvan 5781
It's Easy as Pie to Log into your Account
Need to create a login for your account? Forgot your password or need to reset it? Access your account, pay your membership, use our online directory by clicking here!
Recognitions and Milestones
We thank all of our donors for their generosity. Making a gift of any size to B'nai Havurah is a meaningful way to recognize a yahrzeit, birthday, anniversary, B'nai Mitzvah, and more!
Stay tuned for listings of our
2020 Donors!
.
What's Nu
at B'nai Havurah
Enter your email address above if you would like to receive our weekly e-newsletter, "What's Nu" and news of upcoming events and services.
Sponsor an Oneg Shabbat at B'nai Havurah!
Consider Sponsoring an Oneg Shabbat to Mark a Special Occasion

If you would like to sponsor a kiddush in memory of a loved one or to celebrate a joyous occasion such as an anniversary or birthday please contact the office at 303-388-4441. We accommodate all budgets and are most grateful for your support.
B'nai Library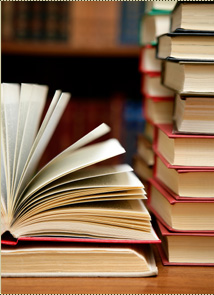 Please visit the Bnai Havurah Library on-line!
The library is open whenever B'nai Havurah is open. We have an excellent collection of books and videos - available for check out! More information.
Thu, October 22 2020 4 Cheshvan 5781