Committees Seeking Volunteers
Active Committees of B'nai Havurah
The following committees are looking for volunteers. Most committees meet throughout the year. Members of committees meet new people, plan and implement program ideas, and recommend policy to the Board of Trustees. Contact office@bnaihavurah.org for more information.
Budget and Finance: This committee directs the financial and fiscal affairs of B'nai Havurah. The committee oversees the budget process and makes recommendations to Board of Trustees regarding the dues and fees structure.
Building Committee: This committee assists the Executive Director in decisions related to maintaining the building. The committee would welcome new members, particularly those with a background in property management or construction. The committee meets about eight times a year.
Chesed: The Chesed Committee provides care and comfort, including visits, meals, and transportation, for members who are ill, grieving or otherwise in need of "loving-kindness."
Development: The development committee works to insure the ongoing financial health of the organization.
High Holidays: This committee works with the Executive Director and office staff to organize, prepare for, staff and "stage" our High Holy Days services -- a huge undertaking requiring many volunteers!
Holidays: The Holidays Committee plans events and programs for Jewish holidays other than Rosh Hashanah and Yom Kippur.
Inclusivity: The Inclusivity Committee's mission is to raise awareness, guide and support this Reconstructionist community to become and remain meaningfully inclusive and to facilitate participation of all members of all abilities and challenges.
Institute/Shabbaton: Institute/Shabbaton -- an on- or off-site retreat featuring a theme and speakers and workshops -- is a B'nai tradition. Join this committee to help plan our next Institute!
IT (Information Technology): If you have an interest or background in technology, we need you! The IT Committee makes decisions about and troubleshoots our computer and telecommunications hardware and systems.
Library: The Library Committee keeps our library organized and updated, both in our building and on-line, and creates themed displays of some of our books.
Membership/Orientation: Are you passionate about what B'nai Havurah has to offer and want to see us grow? Join the Membership Committee to help us welcome new members! Plan and staff New-Member Orientation and provide outreach to prospective members.
Shabbat Services: The Shabbat Services Committee is responsible for the content, scheduling and conduct of all religious services. The committee is comprised of community members as well as Rabbi Evette.
Tikkun Olam: The Tikkun Olam Committee works within our congregation and in the greater community to fulfill our vision of "repairing the world" by suggesting projects for participation and by granting monies from the Tikkun Olam "half shekel" fund.
Wed, December 2 2020
16 Kislev 5781
It's Easy as Pie to Log into your Account
Need to create a login for your account? Forgot your password or need to reset it? Access your account, pay your membership, use our online directory by clicking here!
Recognitions and Milestones
We thank all of our donors for their generosity. Making a gift of any size to B'nai Havurah is a meaningful way to recognize a yahrzeit, birthday, anniversary, B'nai Mitzvah, and more!
Stay tuned for listings of our
2020 Donors!
.
What's Nu
at B'nai Havurah
Enter your email address above if you would like to receive our weekly e-newsletter, "What's Nu" and news of upcoming events and services.
Sponsor an Oneg Shabbat at B'nai Havurah!
Consider Sponsoring an Oneg Shabbat to Mark a Special Occasion

If you would like to sponsor a kiddush in memory of a loved one or to celebrate a joyous occasion such as an anniversary or birthday please contact the office at 303-388-4441. We accommodate all budgets and are most grateful for your support.
B'nai Library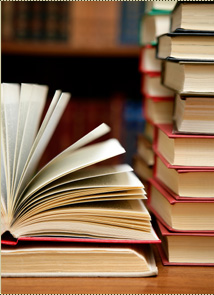 Members and Friends of B'nai are welcome to stop by our library during our open hours. We can accommodate one person at a time in the library, and so suggest you call prior to stopping by.
Our office hours are Tuesday - Thursday from 9:00 am - 4:00 pm and Friday 9:00 am - 2:00 pm. Our pffice phone number is 303-388-4441.
We have an excellent collection of books and videos - available for check out!
Wed, December 2 2020 16 Kislev 5781