Columbine After 20 Years - Columbine Remember and Renew Activities
Columbine After 20 Years - Columbine Remember and Renew Activities
April 8, 2019
Dear Friends,

April 20 marks the 20th anniversary of the Columbine mass shooting that stole the lives of 12 students and a teacher. Because this date coincides with Passover and Easter, Columbine Remember and Renew activities, sponsored by the Episcopal Peace Fellowship, have been scheduled for the following weekend (April 26 - 28). Colorado Faith Communities United to End Gun Violence (B'nai Havurah is a member) has been participating in this planning effort as a co-sponsor.

A wide range of events is scheduled for the April 26 - 28 weekend. The members of Havurah B'kavod Jose Diaz encourage you to attend as many of these as possible, especially the Interfaith Service at St. Andrew Methodist on Sunday, April 28 4:00-600 pm, 9203 S. University Blvd. Highlands Ranch.

Along with honoring lives taken by gun violence and deepening our understanding of the gun violence prevention issue, these activities provide a special opportunity to connect with other faith traditions that share our values about building communities of peace, free from gun violence.
Remember Lives Needlessly Taken
Renew Commitment for Gun Violence Prevention
Friday, April 26, 1:00-3:00pm
Lecture/Panel - Iliff School of Theology, 2323 E. Iliff, Denver
African American perspective on violence in the culture with audience dialogue. Panelists include The Rev. Kym Lucas, Bishop-elect of the Episcopal Diocese of Colorado, The Rev. Jasper Peters, pastor of Belong Church, The Rev. Dr. Jennifer Leath, Asst. Prof. of Religion and Social Justice and A.M.E. pastor

Saturday, April 27, 11:00 am-1:00 pm
Networking Luncheon - St. Timothy Episcopal Church, 1401 E. Dry Creek Rd, Centennial
Over 12 organizations involved in national and local efforts to address gun violence prevention will present mission and opportunities for participation. Catered lunch provided with RSVP required through co-sponsoring organizations or to frbobdav@msn.com

Saturday, April 27, 1:00-3:30 pm
Educational and Policy Workshops - St. Timothy Episcopal Church, 1401 E. Dry Creek Rd, Centennial
Topics include History of Gun Violence and Gun Laws in Colorado, Organizing the Faith Community around Gun Violence Prevention, Public Health Implications of Gun Violence, Keeping Kids Safe from Guns, Gun Violence Contributing to Suicide and Domestic Violence, and Communicating with Others on Gun Violence Prevention. CFCU will be presenting two of these workshops.

Saturday, April 27, 4:00-5:30 pm
Vigil at the Columbine Memorial, Clement Park, 7306 W. Bowles Ave, Littleton
During the Vigil, narrators will lead participants in remembrance of the students and teacher memorialized through readings and responses. Opportunity for quiet reflection and hear readings of hope and inspiration will mark the time of vigil.

Saturday, April 27, 6:00-8:00 pm
Meal and Reflection - Columbine Unitarian Universalist Church, 6724 S. Webster, Littleton (Columbine Unitarian Universalist is a CFCU member)
A simple meal will be provided by members of the church during which vigil participants will be invited to reflect on the impact of the vigil, the events of the day and group sharing around hope for a more peaceful future. Music and facilitation will be offered for participants.

Sunday, April 28, 10:00-11:30 am Morning Worship Service - St. Timothy Episcopal Church, 1401 E. Dry Creek Rd, Centennial
Morning worship service to include speaker, the Rev. Don Marxhausen, Lutheran pastor who presided over one of the funerals of a Columbine student and his personal story as a result.

Sunday, April 28, 4:00-5:30 pm
Interfaith Service - St. Andrew United Methodist Church, 9203 S. University Blvd, Highlands Ranch
A Service of Remembrance and Renewal to offer personal stories from those impacted by gun violence, grounding the faith response to gun violence within the Judeo-Christian-Islamic tradition, and inspiring participants with hope and renewal through music and worship. This is what CFCU is all about!
Please call or email me if you have any questions. On behalf of Havurah B'kavod Jose Diaz and CFCU, I hope you will join us.

Sincerely,

Alana Smart
303-807-1173 / alanaks@aol.com
Who is Colorado Faith Communities United to End Gun Violence (CFCU)?
We are members of diverse faith communities committed to building consensus and support in our communities for steps that will turn our collective grief into shared hope. Together, let us join in the efforts to build communities of peace. The purpose of this community of faith organizations is to help end the deaths and injuries in Colorado caused by the use of firearms.

CFCU is a Positioning B'nai organization.
Thu, October 22 2020
4 Cheshvan 5781
It's Easy as Pie to Log into your Account
Need to create a login for your account? Forgot your password or need to reset it? Access your account, pay your membership, use our online directory by clicking here!
Recognitions and Milestones
We thank all of our donors for their generosity. Making a gift of any size to B'nai Havurah is a meaningful way to recognize a yahrzeit, birthday, anniversary, B'nai Mitzvah, and more!
Stay tuned for listings of our
2020 Donors!
.
What's Nu
at B'nai Havurah
Enter your email address above if you would like to receive our weekly e-newsletter, "What's Nu" and news of upcoming events and services.
Sponsor an Oneg Shabbat at B'nai Havurah!
Consider Sponsoring an Oneg Shabbat to Mark a Special Occasion

If you would like to sponsor a kiddush in memory of a loved one or to celebrate a joyous occasion such as an anniversary or birthday please contact the office at 303-388-4441. We accommodate all budgets and are most grateful for your support.
B'nai Library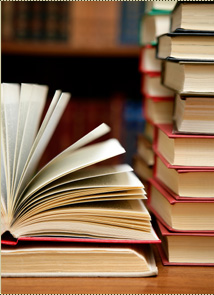 Please visit the Bnai Havurah Library on-line!
The library is open whenever B'nai Havurah is open. We have an excellent collection of books and videos - available for check out! More information.
Thu, October 22 2020 4 Cheshvan 5781