Colorado Industrial Areas Foundation (CO IAF)
Please click on the following links for more information:
SAVE THE DATE - COLORADO IAF FALL ASSEMBLY
Thursday, October 4, 2018 • 25 Tishrei 5779
7:00 - 8:30 pm
Our Lady Mother of the Church, 6690 E 7th Ave. Commerce City
The Colorado Gubernatorial and Attorney General candidates have been invited to attend the Fall Assembly of the Colorado Industrial Areas Foundation (CO IAF). CO IAFmembers, representing diverse faith congregations, unions and non-profit organizations from across the metro area, will join together publicly exhibiting unity as we pursue social justice.
Individuals will share their heartfelt stories concerning issues that have impacted their lives, such as school funding, affordable housing, mental health, and healthcare access, among others. Candidates will be asked to respond and to make a commitment to work with CO IAF to tackle the identified issues.
B'nai Havurah seeks your support by simply showing up at this event. Numbers "count" and we hope you will join us. In our Jewish tradition we are answering "hineni," "I am here," and I will stand with you.
Please register for this event by clicking the link on the Event Flyer.
Colorado Industrial Areas Foundation (IAF)
December 15, 2017
Dear B'nai Havurah Member:
We are pleased to report that at the Board of Trustees Meeting on November 21, 2017, the Board unanimously voted to approve B'nai Havurah's membership in the Colorado Industrial Areas Foundation (IAF). A group of seventeen B'nai Havurah members proposed membership. They are the first B'nai Havurah group to meet all the requirements of our Positioning B'nai Policy, which was adopted mid-year 2016.
Founded in 1940, the Industrial Areas Foundation is the nation's largest and longest-standing network of local faith and community-based organizations. The IAF partners with religious congregations and civic organizations at the local level to build broad-based organizing projects, which create new capacity in a community for leadership development, citizen-led action, and relationships across the lines that often divide our communities.
Mordecai Kaplan, founder of the Reconstructionist movement, said: "The Jewish protagonists of social idealism should realize that the Jewish religion came into being as a result of the first attempt to conceive of G-d as the defender of the weak against the strong and that it can, therefore, continue to serve as an inspiration in the present struggle."
The IAF created the modern model of faith- and broad-based organizing and is widely recognized as having the strongest track record in the nation for citizen leadership development and for helping more than 65 congregations and other civic organizations act on their missions to achieve lasting change in the world.
If you are interested in learning more about the Colorado Industrial Areas Foundation and/or would like to get involved, please contact Zeik Saidman (zeiks@aol.com) or Marilyn Winokur (marilyn@winokur.com).
Approved on November 21, 2017
Executive Committee of the Board of Trustees
B'nai Havurah • 6445 East Ohio Avenue • Denver, CO 80224 • 303-388-4441
Mon, October 15 2018
6 Cheshvan 5779
Our Religious School
The 1st Day of Religious School is Sunday, SEPTEMBER 16. For more information about our Religious School or to register your child(ren), please contact Carol Loveman Morris or call 303-388-4441.
Need a Ride? Offer a Ride?

It's easy to provide a ride and get a ride to a B'nai Havurah event. Click here to learn how.
It's Easy as Pie to Log into your Account
Need to create a login for your account? Forgot your password or need to reset it? Access your account, pay your membership, utilize our online directory by clicking here!
Recognitions and Milestones
We thank all of our donors for their generosity! Making a gift of any size to B'nai Havurah is a meaningful way to recognize a yahrzeit, birthday, anniversary, B'nai Mitzvah and more!
Please click here to view our 2018 donors, donations and milestones.
Please click here to view our 2017 donors, donations and milestones.
Please click here to view our 2016 donors, donations and milestones.
What's Nu
at B'nai Havurah
Enter your email address above if you would like to receive our weekly e-newsletter, "What's Nu" and news of upcoming events and services.
Sponsor an Oneg Shabbat at B'nai Havurah!
Consider Sponsoring an Oneg Shabbat to Mark a Special Occasion

If you would like to sponsor a kiddush in memory of a loved one or to celebrate a joyous occasion such as an anniversary or birthday please contact the office at 303-388-4441. We accommodate all budgets and are most grateful for your support.
B'nai Library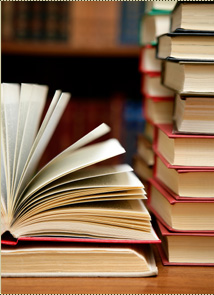 Please visit the Bnai Havurah Library on-line!
The library is open whenever B'nai Havurah is open. We have an excellent collection of books and videos - available for check out! More information.
Mon, October 15 2018 6 Cheshvan 5779