Colorado Educational Programs
Colorado Educational Resources
Bridges to the Future (DU)
Bridges to the Future is a year-long lecture series designed to stimulate community dialogue on issues of importance. The theme changes each year.
---
Center for Judaic Studies (DU)
The Center for Judaic Studies offers an interdisciplinary program that explores Jewish civilization and its evolution and expression in history, literature, philosophy and religion from biblical times to the present.
---
Florence Melton Adult Mini-School and Graduate Programs (CAJE)
The Florence Melton Adult Mini-School is an exciting concept in adult Jewish learning that provides learners the opportunity to obtain a basic – yet comprehensive and sophisticated – core of Jewish knowledge.
---
Institute for the Study of Israel in the Middle East (DU)
The Institute for the Study of Modern Israel - ISIME - contributes to the understanding of the state of Israel as embedded in the Middle East region. ISIME is a part of the Graduate School of International Studies (GSIS) at the University of Denver.
---
Mizel Museum
Visit Mizel Museum in Denver for lectures, classes and exhibits,
---
Oy to Joy (Jewish Family Service of Colorado)
Oy to Joy gives details of events around Denver; participants do not need to be members of the synagogue to participate in its programs.
---
Shalom Family, Jewish Baby U (JCC)
New in 2005, Shalom Family serves Jewish families by guiding them through the continuum of JCC classes, as well as life in our Jewish community. Through holiday celebrations, Jewish parenting education and family activities, the program enables members of our community to create vibrant Jewish homes.
Mon, December 9 2019
11 Kislev 5780
Growing Where We're Planted
Click here or on the logo below to learn more about our process to grow where we're planted!
Click here for
February 2019 Facility Task Force Member Communication
and
Design Workshop Registration

It's Easy as Pie to Log into your Account
Need to create a login for your account? Forgot your password or need to reset it? Access your account, pay your membership, use our online directory by clicking here!
Recognitions and Milestones
We thank all of our donors for their generosity. Making a gift of any size to B'nai Havurah is a meaningful way to recognize a yahrzeit, birthday, anniversary, B'nai Mitzvah, and more!
Please log in and click here to view our 2018 donors, donations, and milestones.
Please log in and click here to view our 2017 donors, donations, and milestones.
What's Nu
at B'nai Havurah
Enter your email address above if you would like to receive our weekly e-newsletter, "What's Nu" and news of upcoming events and services.
Sponsor an Oneg Shabbat at B'nai Havurah!
Consider Sponsoring an Oneg Shabbat to Mark a Special Occasion

If you would like to sponsor a kiddush in memory of a loved one or to celebrate a joyous occasion such as an anniversary or birthday please contact the office at 303-388-4441. We accommodate all budgets and are most grateful for your support.
B'nai Library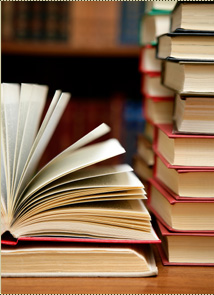 Please visit the Bnai Havurah Library on-line!
The library is open whenever B'nai Havurah is open. We have an excellent collection of books and videos - available for check out! More information.
Mon, December 9 2019 11 Kislev 5780