A little bit of kindness goes a long way: Chesed Call for Volunteers
As a community, B'nai Havurah is committed to Gemilut Chesed, doing kind things for others in small and large ways. We believe that acts of kindness hold the potential to embody godliness for both the giver and the receiver.

Members of the Chesed Circle can only do their job if they can call upon the members of B'nai Havurah to fulfill the needs of our community.

Please click here to sign up for a variety of tasks you are willing to help with over the next year, or click here to download and print a form with the same information that you may mail or scan to B'nai Havurah.
CHESED: Acts of Lovingkindness at B'nai Havurah
One of the core values at B'nai Havurah is "gemilut chesidim," acts of kindness expressed through support of our community in times of physical and emotional need. We may assist with shiva or mourning rituals, provide cards of condolence or convalescence, facilitate urgent meals or visits to congregants in need, and empower congregants to appreciate and utilize the strengths of their individual networks or our larger community.
Congregants who wish to be contacted by Chesed are referred to the committee. Chesed referrals for lifecycle or personal issues (illness, death/grieving, accident, surgery, hospitalization or extended care) should be confirmed by the congregant, family member or trusted close friend who has been given explicit permission to contact the Rabbi/staff. The committee is a small group of volunteers who try to promptly clarify what help is needed and what resources are available. Chesed will then assist the congregant in organizing and accessing their own resources (family, havurah, friends) on a case by case basis. If these resources are not sufficient, Chesed will reach out to the larger B'nai Havurah community to offer assistance with meals, visitors or other services.
To contact Chesed, call B'nai Havurah at 303-388-4441, or email Rabbi Evette at rabbi@bnaihavurah.org, Becky Epstein, Executive Director at exec@bnaihavurah.org or refer to our list of Chesed volunteers, below, and contact them during the month they are assigned.
June, 2020 Janet Tamaren 859-230-7869 jndavid_50502@yahoo.com
July, 2020 Barbara Borow-Stephens 303-829-7924 bbspc@aol.com
Co-Chairs: Carol Bubes, 303-877-2773 / cbubes@outloook.com
and Lorrie Tishler, 720-391-9699 / lorrie_edits@yahoo.com
Advisors: Bobbie Towbin and Paula Gudder
HELPFUL RESOURCES
The information in the following resource list is not meant to be exhaustive but rather an sampling of reliable services. B'nai Havurah is not liable for the advice or actions of of any of the listed resources.
Please contact a Chesed Circle member (see list of below) or the office for assistance.
lDIRECTORIESl
211 United Way Denver
Dial 211
http://www.unitedwaydenver.org/2-l-l
FREE and confidential community referral service
Psychology Today
http://www.psychologytoday.com/
Therapist finder
Homeless Shelter Directory
http://www.homelessshelterdirectory.org/colorndo.html
SAMHSA Treatment Services Locator
https://findtreatment.samhsa.gov/
lCOMMUNITY MENTAL HEALTHl
Sheridan Health Services
3525 W. Oxford Ave Unit G-3 Denver, CO 80236
303-797-4260
http://www.ucdenver.edu/academics/colleges/nursing/Sheridan/Pages/Home.aspx.
Servicio De La Raza
303-953-5930
3131 W. 14th Ave Denver CO 80204
http://serviciosdelaraza.org/
$25 sessions without insurance, individual/group therapy, ADHD testing, parole community reintegration, youth services, job placement, GED, tuition assistance, emergency food, DV program, HIV/AIDS program
lCRISIS SERVICESl
The Trevor Project
LGBT youth, friends & family members:
1-866-488-7386, http://www.thetrevorproject.org
Crisis Text Line: SMS: text "HERE" to 746741, Chat online
Denver Health Mobile Crisis Services: 303-602-7220
24/7 onsite/phone evaluations, information/referral services to Denver County residents

National Domestic Violence 24 Hour Hotline: 1-800-799-7233

The Center for Trauma and Resilience 24 Hour hotline: 303-894-8000
http://traumahealth.org/
Trauma sensitive yoga, children youth and families program, elderly and disabled program, resources and directories

The Blue Bench
Sexual assault prevention and care
24-Hour Hotline: 303- 322-7273
Veterans Crisis Line: Active U.S. Military, vets & family
1-800-273-8255 press1, SMS text 838255, Chat online
http://www.veteranscrisisline.net
lSUBSTANCE ABUSE TREATMENTl
Arapahoe House
303-657-3700
https://www.arapahoehouse.org
Outpatient, residential, detox, DUI, outpatient mental health
Alcoholics Anonymous (AA)
303-322-4440
http://www.daccaa.org/
Al-Anon
303-321-8788
Support for family and friends of alcoholics
Narcotics Anonymous (NA)
303-832-3784
http://nacolorado.org/meetings/
Phoenix Multisport
720-440-9175
2233 Champa Denver CO 80205 https://phoenixmultisport.org/
FREE fitness center and activities for those in recovery from drugs and/or alcohol
Many of the resources above were provided through Mental Health First AID, a program of the Mental Health Center of Denver. Mental Health First Aid is an interactive 8-hour course that presents an overview of mental illness and substance use disorders in the U.S. and introduces participants to risk factors and warning signs of mental health problems, builds understanding of their impact, and overviews common treatments.

For additional information about Mental Health First Aid, call 303-504-6500 or go to
Thu, October 29 2020
11 Cheshvan 5781
Calendar of Events
All Events
Thursday

,

Oct

October

29

,

2020

The Rest of the Tanakh with Pat Madsen


Thursday, Oct 29th

4:00p

to

5:30p




Friday

,

Oct

October

30

,

2020

Shabbat Services with Rabbi Evette


Friday, Oct 30th

10:00a

to

11:30p




Sunday

,

Nov

November

1

,

2020

Books and Bagels


Sunday, Nov 1st

10:00a

to

11:30a




Thursday

,

Nov

November

5

,

2020

The Rest of the Tanakh with Pat Madsen


Thursday, Nov 5th

4:00p

to

5:30p




Saturday

,

Nov

November

7

,

2020

Music Shabbat with Rabbi Evette, Hal Aqua, and Carla Sciaky


Shabbat, Nov 7th

10:00a

to

11:30a




Monday

,

Nov

November

9

,

2020

CHAI FIVE Hebrew
Monday, Nov 9th (All day)


This is a Hebrewjprogram offered online for all levels of learners from 3rd Grade to 7th Grade. Students learn in pairs with a teacher for 30 minute sessions that are flexible, affordable and fun.

Thursday

,

Nov

November

12

,

2020

The Rest of the Tanakh with Pat Madsen


Thursday, Nov 12th

4:00p

to

5:30p




Saturday

,

Nov

November

14

,

2020

Recon Lab Shabbat: Belonging and Yahrtzeit of Mordecai Kaplan, z"l


Shabbat, Nov 14th

10:00a

to

11:30a




Monday

,

Nov

November

16

,

2020

True Power Lies in the Stories We Hold


Monday, Nov 16th

6:30p

to

8:00p




Thursday

,

Nov

November

19

,

2020

We Are The Weather: Saving the Planet Begins at Breakfast Book Talk


Thursday, Nov 19th

7:00p

to

8:30p




We Are The Weather: Saving the Planet Begins at Breakfast Book Talk

Sunday

,

Dec

December

6

,

2020

Books and Bagels


Sunday, Dec 6th

10:00a

to

11:30a




Sunday

,

Jan

January

3

,

2021

Books and Bagels


Sunday, Jan 3rd

10:00a

to

11:30a




Sunday

,

Feb

February

7

,

2021

Books and Bagels


Sunday, Feb 7th

10:00a

to

11:30a



It's Easy as Pie to Log into your Account
Need to create a login for your account? Forgot your password or need to reset it? Access your account, pay your membership, use our online directory by clicking here!
Recognitions and Milestones
We thank all of our donors for their generosity. Making a gift of any size to B'nai Havurah is a meaningful way to recognize a yahrzeit, birthday, anniversary, B'nai Mitzvah, and more!
Stay tuned for listings of our
2020 Donors!
.
What's Nu
at B'nai Havurah
Enter your email address above if you would like to receive our weekly e-newsletter, "What's Nu" and news of upcoming events and services.
Sponsor an Oneg Shabbat at B'nai Havurah!
Consider Sponsoring an Oneg Shabbat to Mark a Special Occasion

If you would like to sponsor a kiddush in memory of a loved one or to celebrate a joyous occasion such as an anniversary or birthday please contact the office at 303-388-4441. We accommodate all budgets and are most grateful for your support.
B'nai Library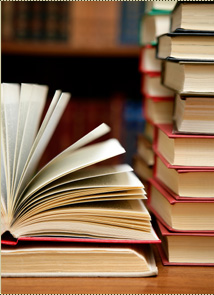 Please visit the Bnai Havurah Library on-line!
The library is open whenever B'nai Havurah is open. We have an excellent collection of books and videos - available for check out! More information.
Thu, October 29 2020 11 Cheshvan 5781