CHESED: Acts of Lovingkindness at B'nai Havurah
One of the core values at B'nai Havurah is "gemilut chesidim," acts of kindness expressed through support of our community in times of physical and emotional need. We may assist with shiva or mourning rituals, provide cards of condolence or convalescence, facilitate urgent meals or visits to congregants in need, and empower congregants to appreciate and utilize the strengths of their individual networks or our larger community.
Congregants who wish to be contacted by Chesed are referred to the committee. Chesed referrals for lifecycle or personal issues (illness, death/grieving, accident, surgery, hospitalization or extended care) should be confirmed by the congregant, family member or trusted close friend who has been given explicit permission to contact the Rabbi/staff. The committee is a small group of volunteers who try to promptly clarify what help is needed and what resources are available. Chesed will then assist the congregant in organizing and accessing their own resources (family, havurah, friends) on a case by case basis. If these resources are not sufficient, Chesed will reach out to the larger B'nai Havurah community to offer assistance with meals, visitors or other services.
To contact Chesed, call B'nai Havurah at 303-388-4441, or email Becky, exec@bnaihavurah.org; Kate, office@bnaihavurah.org; Rabbi, rabbi@bnaihavurah.org.
We are all Chesed - Participation or Opt Out Form
2019 Membership
Thank you for your support in making B'nai the most diverse, open and welcoming synagogue in Denver! Click here to renew your membership for 2019!
If you are curious about B'nai Havurah and want to learn more, please contact exec@bnaihavurah.org or call our office at 303-388-4441. We'd love to talk to you!
Growing Where We're Planted
Click here or on the logo below to learn more about our process to grow where we're planted!
Click here for
February 2019 Facility Task Force Member Communication
and
Design Workshop Registration

Need a Ride? Offer a Ride?

It's easy to provide a ride and get a ride to a B'nai Havurah event. Click here to learn how.
It's Easy as Pie to Log into your Account
Need to create a login for your account? Forgot your password or need to reset it? Access your account, pay your membership, use our online directory by clicking here!
Recognitions and Milestones
We thank all of our donors for their generosity! Making a gift of any size to B'nai Havurah is a meaningful way to recognize a yahrzeit, birthday, anniversary, B'nai Mitzvah and more!
Please click here to view our 2018 donors, donations and milestones.
Please click here to view our 2017 donors, donations and milestones.
Please click here to view our 2016 donors, donations and milestones.
What's Nu
at B'nai Havurah
Enter your email address above if you would like to receive our weekly e-newsletter, "What's Nu" and news of upcoming events and services.
Sponsor an Oneg Shabbat at B'nai Havurah!
Consider Sponsoring an Oneg Shabbat to Mark a Special Occasion

If you would like to sponsor a kiddush in memory of a loved one or to celebrate a joyous occasion such as an anniversary or birthday please contact the office at 303-388-4441. We accommodate all budgets and are most grateful for your support.
B'nai Library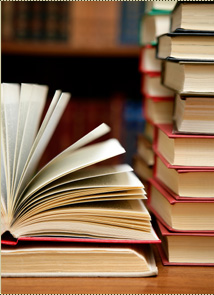 Please visit the Bnai Havurah Library on-line!
The library is open whenever B'nai Havurah is open. We have an excellent collection of books and videos - available for check out! More information.
Sun, 21 April 2019