Book Sale - Summer 2017
We are clearing out our very limited selection of books for sale in the office, and have a few offerings left at a reduced price! Please visit Kate in the office during normal office hours if you are interested in picking up any of these fantastic titles.
A Guide to Jewish Practice: Tzedaka, by David A. Teutsch, 3 copies, $6 each
Communings of the Spirit: The Journals of Mordecai M. Kaplan, Volume I, 1913-1934, edited by Mel Scult, 1 copy, slightly damaged, $15 and 3 copies, shrink wrapped, $30 each
In the Winter of Life: A Values-Based Jewish Guide for Decision Making at the End of Life, RRC, 2 copies, $15 each
The Reconstructionist, Volume 70, Number 1, Fall 2005: The Reconstructionist at Seventy, 15 copies, $5 each
When Children Ask About God, by Harold S. Kushner, (missing its dust cover), 1 copy, $7
We will continue to sell Kol Haneshamah: Shabbat Vehagim (our Reconstructionist prayerbook) in the office for $36 each if you are looking to pick up a copy.
Questions? Please call Kate at 303-388-4441, ext. 10 or email office@bnaihavurah.org.
2019 Membership
Thank you for your support in making B'nai the most diverse, open and welcoming synagogue in Denver! Click here to renew your membership for 2019!
If you are curious about B'nai Havurah and want to learn more, please contact exec@bnaihavurah.org or call our office at 303-388-4441. We'd love to talk to you!
Growing Where We're Planted
Click on the logo to learn more about our process to grow where we're planted!
January 2019 Facility Task Force Member Communication
Re: DESIGN WORKSHOPS WILL ASK MEMBERS TO WEIGH IN ON RENOVATION SPECIFICS and Message from our Capital Campaign Subgroup
Read this letter here.
Need a Ride? Offer a Ride?

It's easy to provide a ride and get a ride to a B'nai Havurah event. Click here to learn how.
It's Easy as Pie to Log into your Account
Need to create a login for your account? Forgot your password or need to reset it? Access your account, pay your membership, use our online directory by clicking here!
Recognitions and Milestones
We thank all of our donors for their generosity! Making a gift of any size to B'nai Havurah is a meaningful way to recognize a yahrzeit, birthday, anniversary, B'nai Mitzvah and more!
Please click here to view our 2018 donors, donations and milestones.
Please click here to view our 2017 donors, donations and milestones.
Please click here to view our 2016 donors, donations and milestones.
What's Nu
at B'nai Havurah
Enter your email address above if you would like to receive our weekly e-newsletter, "What's Nu" and news of upcoming events and services.
Sponsor an Oneg Shabbat at B'nai Havurah!
Consider Sponsoring an Oneg Shabbat to Mark a Special Occasion

If you would like to sponsor a kiddush in memory of a loved one or to celebrate a joyous occasion such as an anniversary or birthday please contact the office at 303-388-4441. We accommodate all budgets and are most grateful for your support.
B'nai Library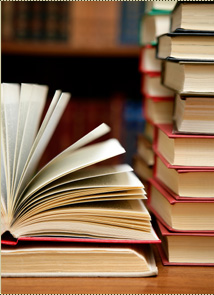 Please visit the Bnai Havurah Library on-line!
The library is open whenever B'nai Havurah is open. We have an excellent collection of books and videos - available for check out! More information.
Fri, 22 February 2019