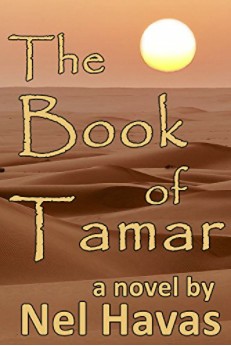 B'nai Library
Please visit the Bnai Havurah Library on-line! The entire catalog is available on the web. However, we cannot vouch for whether books are actually on the shelves where they're supposed to be — some have migrated to other homes.
Library Hours – The library will be open when the building itself is open. If there is a class being held in the library, please check the sign on the door to see whether or not it's OK to enter.
Library Donations – The library welcomes donations of your Jewish periodicals, in addition to donations of new and used books. Please email us at about your donation before you drop anything off. We don't have a lot of room, so we need to take a look to make sure that a book fits our collection.

Book Recommendation
If you want to read a novelized account of the rape of Tamar and of the civil war that follows, wherein Absolom threatens King David's kingdom and loses all for the hairdo from hell, try The Book of Tamar, by Nel Havas. It is available on Kindle or through the author.
The author sticks closely to the story as related in the Bible and is well-versed in the geography of the Land, The young Tamar, after she is shoved out of King David's court for the crime of being raped, gives us a view of court intrigue from the outside edges. She is a protagonist who endures a great wrong but is not broken by it, and her voice, as she grows from naivete to wisdom, is refreshing.
Tue, May 18 2021 7 Sivan 5781