B'nai Mitzvah
B'nai Mitzvah
The passage of bar/bat mitzvah allows our youth, in the context and support of community and mentors, to step out of their childhood and onto the path towards Jewish adulthood, Jacob's path. This is the first of several times a Jewish person "crosses a river" and becomes something more on the other side.
Rabbi Evette works closely and collaboratively with youth and their families to ensure a meaningful journey. At the end of preparation for this day, our B'nai Havurah community will celebrate with our youth as they help lead our Shabbat service that day. The b'nai mitzvah will join the leadership team for the service, and will leyn Torah (and probably Haftarah). Rabbi Evette welcomes the opportunity to create a meaningful and appropriate learning experience and B'nai Mitzvah service for students with special needs. To schedule a meeting with Rabbi Evette to discuss your chlld's upcoming B'nai Mitzvah, please contact our office at 303-388-4441, office@bnaihavurah.org.
Thu, August 13 2020
23 Av 5780
Shabbat in Your Hood
Coming (via Zoom) to a Hood Near You!
Friday, August 28, 6:00 pm

CLICK HERE to register and
view a short video from our
July 24th Shabbat in Your Hood
It's Easy as Pie to Log into your Account
Need to create a login for your account? Forgot your password or need to reset it? Access your account, pay your membership, use our online directory by clicking here!
Recognitions and Milestones
We thank all of our donors for their generosity. Making a gift of any size to B'nai Havurah is a meaningful way to recognize a yahrzeit, birthday, anniversary, B'nai Mitzvah, and more!
Stay tuned for listings of our
2020 Donors!
.
What's Nu
at B'nai Havurah
Enter your email address above if you would like to receive our weekly e-newsletter, "What's Nu" and news of upcoming events and services.
Sponsor an Oneg Shabbat at B'nai Havurah!
Consider Sponsoring an Oneg Shabbat to Mark a Special Occasion

If you would like to sponsor a kiddush in memory of a loved one or to celebrate a joyous occasion such as an anniversary or birthday please contact the office at 303-388-4441. We accommodate all budgets and are most grateful for your support.
B'nai Library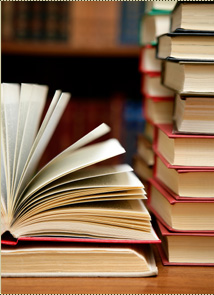 Please visit the Bnai Havurah Library on-line!
The library is open whenever B'nai Havurah is open. We have an excellent collection of books and videos - available for check out! More information.
Thu, August 13 2020 23 Av 5780