CUBA TOUR - April 2018
CUBA CALLING.....
APRIL 15 - 23, 2018
The following Media Release has been sent to the Intermountain Jewish News:
Join the Jewish Cuba Mission/Tour in April
Experience Cuba Now! Join the Jewish Cuba Mission/Tour, April 15th – 23rd . Visit UNESCO World Heritage Sites in three cities – Havana, Cienfuegos, and Trinidad de Cuba. Experience the music, flavors, arts, plus meet with the Cuban Jewish leaders to learn how they have survived the repressive environment.
Cuba is a vibrant country and the Jewish community needs our support. There are no restrictions on religious missions and everyone is welcome. NOTE: The deadline for deposits is November 1st, 2017. For the itinerary, registration, and more information visit the B'nai Havurah website (www.b'naihavurah.org) and click on the Cuba Tour page or Contact Amy Snow, 303-681-3030, amy@animalacupressure.com
The more I read and see the more I'm excited about the B'nai Havurah trip to Cuba. We have a very nice group forming, too, and that makes it even better!
We can look forward to Cuban salsa/ jazz music, dance, amazing flavors, textures of art in all its forms, landscapes we have never seen before – that's Cuba! This why we have to go now before Cuba is diluted by catering to the tourist trade. Shopping centers, resorts, restaurants, and massive hotels are coming to the island. Let's get there before Cuba is deluged by all the enterprises which are in the planning stages.
This is an opportunity to experience the real Cuba. The B'nai Havurah tour covers walking through UNESCO World Heritage Sites in 3 cities, evenings of music and dance, travel through the countryside, tasty dining, museums and a variety of art galleries, plus connecting and hearing about Jewish life in a repressive socialistic society. This is a once in a lifetime experience!
Any Questions? Interested in joining us on this amazing trip? Contact Amy Snow: 303-681-3030 /amy@animalacupressure.com
Though the current political situation is confusing it does not affect the B'nai Havurah Cuba trip at all. We are a group with a well-respected, licensed Cuba tour operator. We are also considered a "Religious Mission" because B'nai Havurah is supportive of its members taking this trip and there are no restrictions for this type of group. Please read this article if you have any concerns: https://www.afar.com/magazine/what-does-trumps-latest-policy-mean-for-travel-to-cuba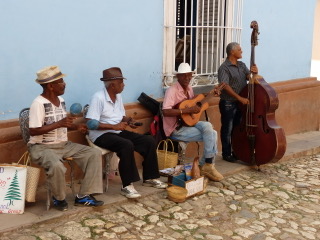 B'nai Havurah is pleased to promote this trip to Cuba that is being championed by Amy Snow and will be organized and run by World Passage. B'nai Havurah is not a sponsor of this trip, and shall not be liable for any injuries, damages or losses that trip participants may incur or experience associated with this trip.
Imagine wandering through amazing UNESCO World Heritage sites in Havana, Cienfuegos, and Trinidad de Cuba while tasting the flavors, hearing the sounds, seeing the colors, textures, and architecture of a world that's been in isolation for years. Plus, connect with Jewish communities who have survived an oppressive socialistic regime.
This is an experience and you can be part of. Join the growing group of B'nai Havurah and friends looking forward to heading to Cuba in April 15-23, 2015. Registration has begun!
Wed, October 18 2017 28 Tishrei 5778