Family Shabbat
6th and 7th Grade B'nai Mitzvah Program
Our B'nai Mitzvah program is a 2 year program that builds community, connection and in depth learning preparing our students for meaningful B'nai Mitzvah experiences.
The B'nai Mitzvah Program includes: CHAI FIVE Mitzvah Corps, Family Learning and Arts Based Education; Small Group Hebrew Tutoring; Shabbat Morning Services; Special Programs and Overnights.
The focus of study includes Jewish literacy, social justice, values clarification, Jewish art, history, culture and life cycle celebrations. 6th and 7th graders are given the opportunity to participate in joyous practice, thoughtful debate, identity development and teaching the younger members of our CHAI FIVE youth education programs.
For more information about becoming a b'nai mitzvah at B'nai Havarah, click here for our B'nai Mitzvah Handbook and/or contact Dr. Carol at carol@bnaihavurah.org.
Wed, January 22 2020
25 Tevet 5780
It's Easy as Pie to Log into your Account
Need to create a login for your account? Forgot your password or need to reset it? Access your account, pay your membership, use our online directory by clicking here!
Recognitions and Milestones
We thank all of our donors for their generosity. Making a gift of any size to B'nai Havurah is a meaningful way to recognize a yahrzeit, birthday, anniversary, B'nai Mitzvah, and more!
Please log in and click here to view our 2018 donors, donations, and milestones.
Please log in and click here to view our 2017 donors, donations, and milestones.
What's Nu
at B'nai Havurah
Enter your email address above if you would like to receive our weekly e-newsletter, "What's Nu" and news of upcoming events and services.
Sponsor an Oneg Shabbat at B'nai Havurah!
Consider Sponsoring an Oneg Shabbat to Mark a Special Occasion

If you would like to sponsor a kiddush in memory of a loved one or to celebrate a joyous occasion such as an anniversary or birthday please contact the office at 303-388-4441. We accommodate all budgets and are most grateful for your support.
B'nai Library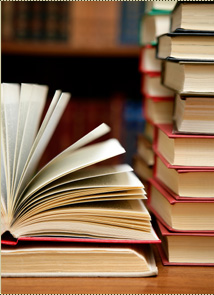 Please visit the Bnai Havurah Library on-line!
The library is open whenever B'nai Havurah is open. We have an excellent collection of books and videos - available for check out! More information.
Wed, January 22 2020 25 Tevet 5780