Above & Beyond - 2014
Donate to The Other Half
For the past few years, B 'nai Havurah members have been incredibly generous in their support of our annual campaign, "The Other Half." No matter what their financial situation may be, our members have made gifts meaningful to them.


The Other Half funds critical programs including our religious school, adult education, High Holy Days, library, Shabbat services and Oneg Shabbats.
Our goal for 2018 is to raise $80,000 to support our dynamic, inclusive, and participatory community. As of the end of September, we have raised (in pledges and payments) a total of $45,000 from 94 B'nai Havurah member families.
To make your gift for 2018, please complete the online form below, or call our office 303-388-4441. Payments are due by December 31, 2018.
Our 2018 Other Half Annual Campaign funds:
1. Innovative and Recon-centric religious school!
2. Study opportunities with Rabbi Evette!
3. Havurah get-togethers!
4, A new teen program spearheaded by our 8th graders!
5. Dynamic adult education opportunities!
6. Jammin' Kabbalat Shabbat with Hal Aqua, fellow musicians, and Rabbi Evette!
7. A kind and caring community!
8. Preservation of Reconstructionist Judaism in our community!
Mon, October 15 2018
6 Cheshvan 5779
Our Religious School
The 1st Day of Religious School is Sunday, SEPTEMBER 16. For more information about our Religious School or to register your child(ren), please contact Carol Loveman Morris or call 303-388-4441.
Need a Ride? Offer a Ride?

It's easy to provide a ride and get a ride to a B'nai Havurah event. Click here to learn how.
It's Easy as Pie to Log into your Account
Need to create a login for your account? Forgot your password or need to reset it? Access your account, pay your membership, utilize our online directory by clicking here!
Recognitions and Milestones
We thank all of our donors for their generosity! Making a gift of any size to B'nai Havurah is a meaningful way to recognize a yahrzeit, birthday, anniversary, B'nai Mitzvah and more!
Please click here to view our 2018 donors, donations and milestones.
Please click here to view our 2017 donors, donations and milestones.
Please click here to view our 2016 donors, donations and milestones.
What's Nu
at B'nai Havurah
Enter your email address above if you would like to receive our weekly e-newsletter, "What's Nu" and news of upcoming events and services.
Sponsor an Oneg Shabbat at B'nai Havurah!
Consider Sponsoring an Oneg Shabbat to Mark a Special Occasion

If you would like to sponsor a kiddush in memory of a loved one or to celebrate a joyous occasion such as an anniversary or birthday please contact the office at 303-388-4441. We accommodate all budgets and are most grateful for your support.
B'nai Library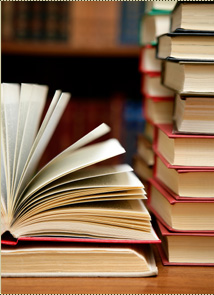 Please visit the Bnai Havurah Library on-line!
The library is open whenever B'nai Havurah is open. We have an excellent collection of books and videos - available for check out! More information.
Mon, October 15 2018 6 Cheshvan 5779