About Reconstructionism
About Reconstructionism
Reconstructionist thought was conceived by Rabbi Mordecai Kaplan and set forth in his seminal work, Judaism as a Civilization, published in 1934. Kaplan defined Judaism as "the evolving religious civilization of the Jewish People."
To read more of Kaplan's philosophy, our library has copies of his writings as well as other books on Reconstructionist thought:
"Judaism as a Civilization"
"Not So Random Thoughts"
"Communings of the Spirit: the Journals of Mordecai M. Kaplan" (Scult)
"Exploring Judaism" (Alpert and Staub)
We also have a group of members who have a long-time Reconstructionist background who would be happy to meet with your havurah to facilitate discussions. Email membership or call the office to set up a discussion.
What is Reconstructionism?
Reconstructionists approach Judaism­­ and life­­ with deep consideration of the past and a passion to relate it to the present. In a rapidly changing world, Reconstructionist communities share and create new ways of being Jewish to connect us to the divine and ensure our lives are filled with purpose.
We view Judaism as the evolving civilization of the Jewish people in an ongoing relationship with God. Our shared culture, rituals, traditions and practices­­, reflect over 3,000 years of that evolution, and we continue to share and shape it today.
We break down the walls that divide us, demonstrating what it means to be Jewish today­­: standing up for justice and creating a better world for all.
We experience and discover God through our daily acts of ritual, creative expression, and humanity, which leads to individual spiritual fulfillment.
We have originated many of the core innovations within American Judaism and lead efforts to make our community even more forward-thinking, inclusive and relevant.
We are committed to democratic practice in Jewish life and believe that people hold the right and obligation to reconstruct Judaism in order for it to remain relevant in our lives.
Aims of Reconstructionism
Reconstructionism is a movement to revitalize Judaism. It does to Judaism what Copernicus did to astronomy: it shifts the center of gravity of Jewish life from Jewish religion to Jewish peoplehood. It does to Judaism what Darwin did to biology; it affirms that Judaism has undergone evolution in response to the changes it has encountered in the world about it. It does to Judaism what Whitehead did to philosophy; it gives Judaism "concreteness and adequacy." In formulating a modem scientific ideology based on the assumption that Judaism is an evolving religious civilization, Reconstructionism is habituating Jewish life to the scientific climate of opinion of our day.Read more >>
An Introduction To Reconstructionist Thought
Reconstructionist thought was conceived by Rabbi Mordecai Kaplan and set forth in his seminal work, Judaism as a Civilization, published in 1934. Kaplan defined Judaism as "the evolving religious civilization of the Jewish People." Evolving: as he demonstrates, Judaism has always evolved, from the biblical phase to rabbinic to modern. Religious: reflecting the vital role that religion plays in the lives of Jews, searching to discover what is ultimately meaningful in life and to express the resulting visions in behaviors and ideas. This search takes place within the concept of a group, a "civilization," with all the richness of its languages, religious practices, laws, music, history, arts, cuisines, calendars, rituals, etc., linking Jews over time and distance as a People. Read more>>
Thu, October 22 2020
4 Cheshvan 5781
It's Easy as Pie to Log into your Account
Need to create a login for your account? Forgot your password or need to reset it? Access your account, pay your membership, use our online directory by clicking here!
Recognitions and Milestones
We thank all of our donors for their generosity. Making a gift of any size to B'nai Havurah is a meaningful way to recognize a yahrzeit, birthday, anniversary, B'nai Mitzvah, and more!
Stay tuned for listings of our
2020 Donors!
.
What's Nu
at B'nai Havurah
Enter your email address above if you would like to receive our weekly e-newsletter, "What's Nu" and news of upcoming events and services.
Sponsor an Oneg Shabbat at B'nai Havurah!
Consider Sponsoring an Oneg Shabbat to Mark a Special Occasion

If you would like to sponsor a kiddush in memory of a loved one or to celebrate a joyous occasion such as an anniversary or birthday please contact the office at 303-388-4441. We accommodate all budgets and are most grateful for your support.
B'nai Library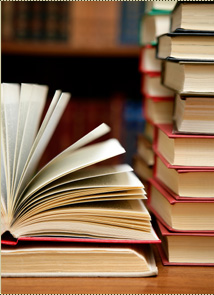 Please visit the Bnai Havurah Library on-line!
The library is open whenever B'nai Havurah is open. We have an excellent collection of books and videos - available for check out! More information.
Thu, October 22 2020 4 Cheshvan 5781