2020 Membership Packet
2020 Membership Packet: Membership Pledge and Member Information
Thank you for choosing B'nai Havurah as your
Reconstructionist Jewish community and for your membership!
Please complete both forms by February 15, 2020.
To complete your 2020 membership pledge form, click above or scroll down a wee bit.
If you prefer, you can download (click here), print, complete the form and return it to B'nai Havurah.
To support our efforts to fully engage all of our members and update our records,
we request that you complete and return this form to us no than February 15, 2020.

A link to the online form is below.

You may also download the form (click here) and return it to us via postage mail. Please note: We rarely request that our members provide such a large amount of personal information, but we are overdue in acquiring vital information and appreciate your help.
We are grateful for your support which is critical for our success and creates a welcoming community that strengthens our Jewish identity and allows us to be part of something larger than ourselves.
2020 Membership Pledge Form
Member Information Form
Please click here to go to our Member Information Form
Thu, August 13 2020
23 Av 5780
Shabbat in Your Hood
Coming (via Zoom) to a Hood Near You!
Friday, August 28, 6:00 pm

CLICK HERE to register and
view a short video from our
July 24th Shabbat in Your Hood
It's Easy as Pie to Log into your Account
Need to create a login for your account? Forgot your password or need to reset it? Access your account, pay your membership, use our online directory by clicking here!
Recognitions and Milestones
We thank all of our donors for their generosity. Making a gift of any size to B'nai Havurah is a meaningful way to recognize a yahrzeit, birthday, anniversary, B'nai Mitzvah, and more!
Stay tuned for listings of our
2020 Donors!
.
What's Nu
at B'nai Havurah
Enter your email address above if you would like to receive our weekly e-newsletter, "What's Nu" and news of upcoming events and services.
Sponsor an Oneg Shabbat at B'nai Havurah!
Consider Sponsoring an Oneg Shabbat to Mark a Special Occasion

If you would like to sponsor a kiddush in memory of a loved one or to celebrate a joyous occasion such as an anniversary or birthday please contact the office at 303-388-4441. We accommodate all budgets and are most grateful for your support.
B'nai Library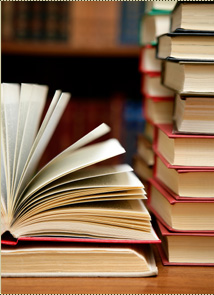 Please visit the Bnai Havurah Library on-line!
The library is open whenever B'nai Havurah is open. We have an excellent collection of books and videos - available for check out! More information.
Thu, August 13 2020 23 Av 5780