Thank you, Donors! Milestones and Donations
Thank you, Donors! Milestones and Donations
Through the generosity of our members and friends, B'nai Havurah can continue to fulfill our mission as an inclusive, participatory, welcoming Jewish Reconstructionist community that comes together for study, worship, joyous practice, social justice, acts of kindness and connection with the Jewish people.

B'nai Havurah has a long egalitarian tradition and values the time, talent, and financial contribution of all members, regardless of the level of their gift. See below for donors listed under our various funds as well as a list of all those who have donated to our Other Half Fund in 2017.
To view our Gift Acceptance and Donor Recognition Program brochure, please click here.
To view fund areas and to make a gift to B'nai Havurah, please go here.
To view 2017 Donor Recognition, please click here.
The Other Half Annual Campaign Donors - 2018
Todah Rabah -- Thank you!
The Other Half funds critical programs
including our religious school, adult education,
our High Holy Days, our library, Shabbat
services and oneg Shabbats.
Our goal for 2017 is to raise $80,000 to support our dynamic, inclusive, and participatory
community.
To make your donation to The Other Half
Annual Campaign, click here.
Mon, May 21 2018
7 Sivan 5778
Our Religious School
For information about our Religious School, please contact Carol Loveman Morris or call 303-388-4441.
Need a Ride? Offer a Ride?

It's easy to provide a ride and get a ride to a B'nai Havurah event. Click here to learn how.
It's Easy as Pie to Log into your Account
Access your account, pay your membership, utilize our online directory by logging in here.
Recognitions and Milestones
We thank all of our donors for their generosity! Making a gift of any size to B'nai Havurah is a meaningful way to recognize a yahrzeit, birthday, anniversary, B'nai Mitzvah and more!
Please click here to view our 2017 donors, donations and milestones.
Please click here to view our 2016 donors, donations and milestones.
What's Nu
at B'nai Havurah
Enter your email address above if you would like to receive our weekly e-newsletter, "What's Nu" and news of upcoming events and services.
Sponsor an Oneg Shabbat at B'nai Havurah!
Consider Sponsoring an Oneg Shabbat to Mark a Special Occasion

If you would like to sponsor a kiddush in memory of a loved one or to celebrate a joyous occasion such as an anniversary or birthday please contact the office at 303-388-4441. We accommodate all budgets and are most grateful for your support.
B'nai Library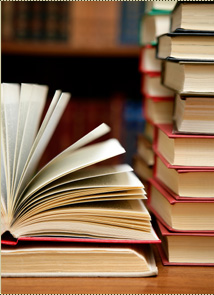 Please visit the Bnai Havurah Library on-line!
The library is open whenever B'nai Havurah is open. We have an excellent collection of books and videos - available for check out! More information.
Mon, May 21 2018 7 Sivan 5778